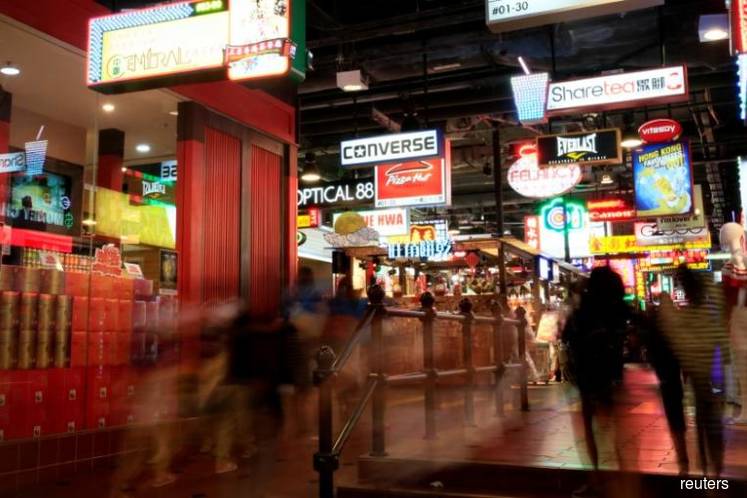 SINGAPORE (Aug 23): Singapore's core consumer prices rose at their fastest pace in nearly four years in July in year-on-year terms on higher electricity and gas costs, building the case for another monetary policy tightening this year.
The core consumer price index in July rose 1.9% from a year earlier, central bank data showed on Thursday, faster than the 1.7% rise in June and the highest since August 2014, when core inflation rose 2.0% from the year earlier. The median forecast in a Reuters poll was also for a 1.7% rise.
The Monetary Authority of Singapore (MAS) tightened monetary policy for the first time in six years in April, citing expectations the economy would expand at a steady pace this year.
It warned earlier this month however, that growth is likely to moderate this year and that outlook is clouded by a trade spat between the United States and China
Still, analysts see a strong possibility of another tightening at the next semi-annual policy meeting in October.
"The fact that we're an inch and ever closer to 2% (core inflation) is a key consideration for the MAS," Nomura economist, Brian Tan said.
"We're probably on track for another tightening in October," Tan said.
MAS said earlier this month that core inflation is expected in the upper half of the central bank's 1-2% forecast range for 2018.
The rise in July was driven by a surge in electricity and gas prices due to higher tariffs and following a pickup in global oil prices in the first quarter of this year, the central bank said in a statement accompanying the inflation data.
The cost of electricity and gas surged 12.7% in July from the year earlier. In June, it rose 3.7%.
Singapore's headline CPI, however, rose 0.6% in July from a year earlier, in line with June's increase and slightly lower than the median forecast in a Reuters poll which called for a 0.7% rise.