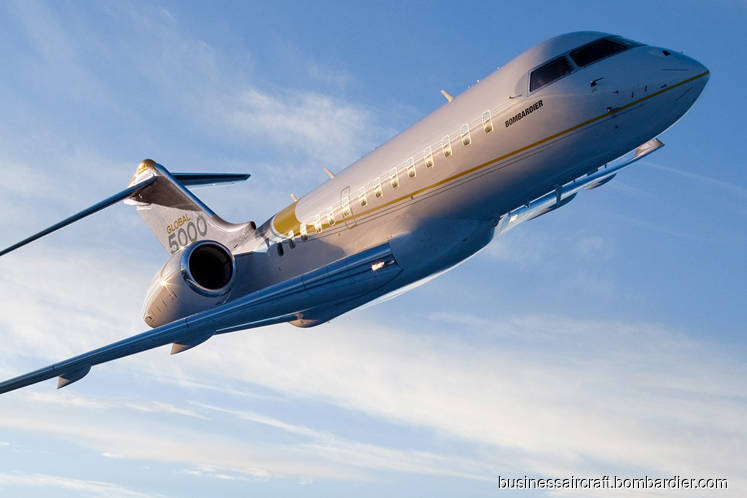 SINGAPORE (Aug 14): Singapore hasn't received any formal request from Malaysia to return financier Low Taek Jho's private jet, part of the billions of dollars in assets that Prime Minister Mahathir Mohamad is seeking to claw back.
"An aircraft that is the subject of ongoing 1MDB-related investigations is parked at Seletar Airport," a representative for Singapore's police said Tuesday in response to queries. "Singapore has not received any formal request from the Malaysian authorities seeking the return of the aircraft."
Malaysia is speeding up efforts to recoup US$4.5 billion which allegedly vanished from its state fund 1Malaysia Development Bhd. Mahathir has managed to seize a US$250-million yacht belonging to Low, a key character in the scandal, after asking President Joko Widodo to allow the Equanimity to leave Indonesian waters.
The US$35 million Bombardier Global 5000 jet is among several of Low's assets, which the U.S. Justice Department is also trying to seize. Malaysia has hired a Singapore law firm to begin its asset recovery efforts in the city state.
Any request for the return of seized 1MDB-related assets will be handled according to Singapore's legal framework, the police said.
Singapore, which has punished banks and jailed bankers over 1MDB-related offences, had seized S$240 million (US$174 million) in assets, including some belonging to Low. The jet was reportedly impounded in the city state last year.
"If it is anything like his illegal seizure of the Equanimity, Mahathir will ignore ongoing legal processes, conduct a trial by media and public event, use political pressure, and illegally declare ownership of the asset, before a single piece of evidence is presented," Low said in a statement issued before the Singapore police response.