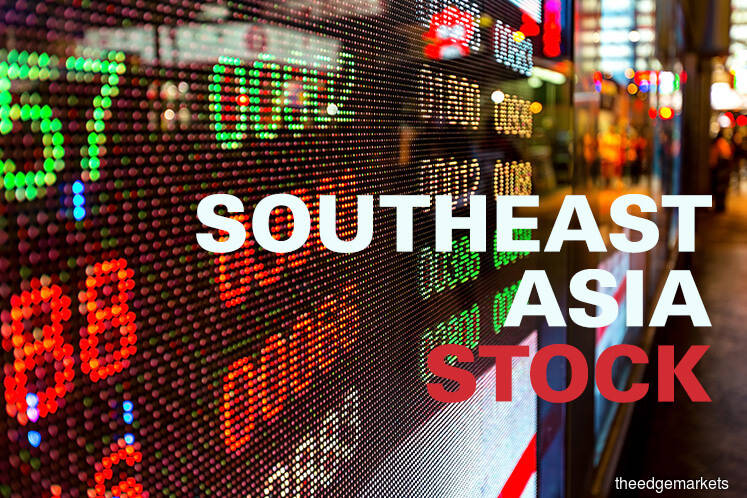 (Oct 23): Singapore shares closed slightly higher on Monday after earlier touching a more than two-year peak, as data showed consumer prices in September rose in line with expectations, while other stock markets in the region were largely subdued.
The Singapore index ended up 0.3%, led by industrial and consumer staples, after the headline consumer price index rose 0.4% in September, matching the median forecast in a Reuters poll.
Keppel Corporation Ltd was up 1.5%, while Thai Beverage Pcl rose 1.6%.
Earlier in the day, most Southeast Asian stock markets edged up after Wall Street's record finish last week, buoyed by the US Senate's approval for a new tax package that promises to deliver up to US$6 trillion in tax cuts.
They, however, pared gains or ended lower at the close, with the Philippine index shedding 0.9%, dragged lower by financials.
Ayala Corp, which lost about 5%, and Metropolitan Bank and Trust Co, which dropped 3.3%, were the biggest losers on the index.
Vietnam ended down 0.8%, after the country's prime minister said economic growth next year would be slightly lower than targeted for 2017.
Malaysia, which rose 0.2% in early trade, was barely changed at the close.
Indonesian shares, however, largely held on to gains, led by shares in the materials and utilities sectors.
Although financials lost ground, Bank Central Asia Tbk PT climbed 3.2% to hit a record closing high.
The Thailand stock exchange was shut for a local holiday.
STOCK MARKETS
Change on day
| | | | |
| --- | --- | --- | --- |
| Market | Current | Previous close | % move |
| Singapore | 3349.8 | 3340.73 | 0.27 |
| Manila | 8348.32 | 8420.95 | -0.86 |
| Jakarta | 5950.026 | 5929.549 | 0.35 |
| Kuala Lumpur | 1741.47 | 1740.65 | 0.05 |
| Ho Chi Minh | 820.04 | 826.84 | -0.82 |
Change on year
| | | | |
| --- | --- | --- | --- |
| Market | Current | End prev yr | % move |
| Singapore | 3349.8 | 2880.76 | 16.28 |
| Manila | 8348.32 | 6840.64 | 22.04 |
| Jakarta | 5950.026 | 5296.711 | 12.33 |
| Kuala Lumpur | 1741.47 | 1641.73 | 6.08 |
| Ho Chi Minh | 820.04 | 664.87 | 23.34 |