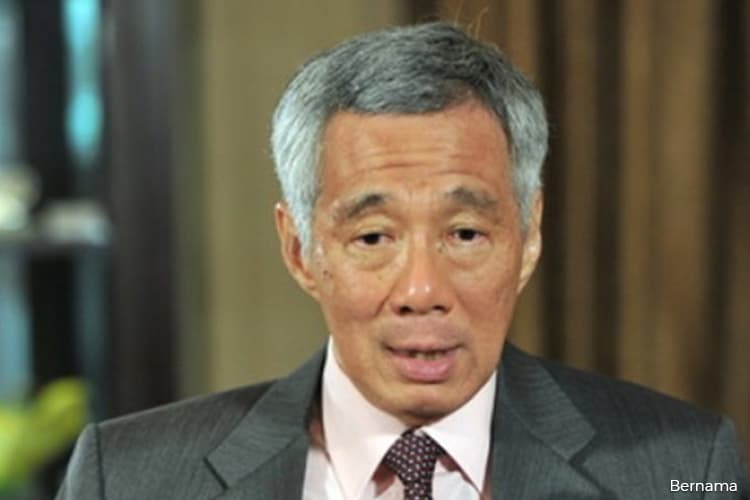 SINGAPORE (Aug 20): Singapore hopes to work with Malaysia's new administration to take bilateral relations forward, says Prime Minister Lee Hsien Loong.
"I hope with (Prime Minister Tun) Dr Mahathir (Mohamad) and his new team, we can build on our deep partnership, look ahead and make further progress together," Lee said yesterday in his National Day Rally 2018 speech delivered in English.
Lee delivered his speech in Bahasa Melayu followed by Mandarin and English.
The premier also noted that ultimately the fundamentals of the relations with Malaysia had not changed.
"We are closely bound by ties of kinship, history, geography and economics. We need to work together to tackle common challenges and when our interest diverged, we must find constructive ways to resolve our differences.
"If Singapore-Malaysia relations stay stable and close.. we can pursue win-win cooperation and we can also each focus on our own domestic priorities... and we have many of them.. so do the Malaysians," he said.
Lee said that Malaysia's new administration had a combination of young talent and experienced hands.
"Of course Dr Mahathir is not new to us. We have worked with him before. The last time he was Prime Minister for 22 years until 2003," he said.
Lee also said that Singapore completed several important projects with Malaysia under Dr Mahathir including the Second Link and Lingui dam in Johor.
Dr Mahathir became Malaysia's current Prime Minister after Pakatan Harapan, which he led, won the 14th General Election over the then 60-year old ruling government, Barisan Nasional, in May.
Lee acknowledged that Dr Mahathir and his team were determined to review and change many of the policies set by the previous government.
"I appreciate their reasons but some of the reviews affect Singapore's ongoing projects with Malaysia, including the High-Speed Rail (HSR) and the RTS (Rail Transit System) link to Johor.
"We entered into these two projects in good faith after careful negotiations because they benefited both countries. Now, Malaysia wants to defer the HSR," he said, adding that both the HSR and the RTS link have legally binding agreements.
"These set out clearly the duties of each party and what happens if either party wants to change or terminate the agreements. Both sides have to carry out what has been agreed to unless we mutually agree to vary the terms," he said.
Singapore Transport Minister Khaw Boon Wan and Malaysia's Economic Affairs Minister Datuk Seri Mohamed Azmin Ali had officially met in Singapore on Aug 11 to discuss the HSR project and agreed to continue discussions in the coming weeks.
Touching on the 1962 Water Agreement signed with Malaysia, Lee said : "The water agreement is sacrosanct. We must proceed strictly in accordance with its terms."
Singapore had said that it will fully honour the terms of the agreement including the agreed price of water.
Dr Mahathir, on several occasions, spoke of Malaysia's intention to review the 1962 water agreement and the possibility of increasing the price of raw water supplied to Singapore by more than ten times.