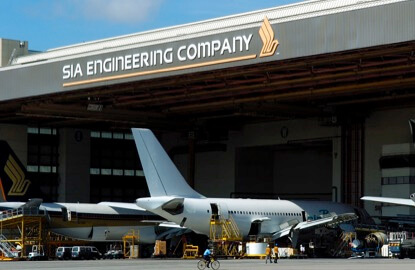 SINGAPORE (Oct 28): SIA Engineering has set up a joint venture company — Heavy Maintenance Singapore Services — with Airbus S.A.S. to provide airframe maintenance, cabin upgrade and modification services for Airbus A380, A350 and A330 aircraft families.
SIAEC will hold a 65% stake in HMS Services, while Airbus will hold the remaining 35% stake.
SIAEC made the announcement on Friday, after the parties received approvals from competition authorities in the relevant jurisdictions, and explained that the JVCo will complement the group's maintenance experience with Airbus' technical expertise as an airframe original equipment manufacturer.
Following this transaction, SIAEC will have 25 joint ventures in eight countries, with leading OEMs and other strategic partners.
Shares of SIA Engineering closed 2 Singaporean cents lower at S$3.69.