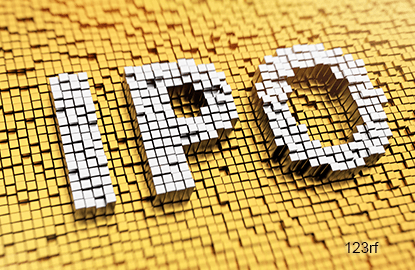 KUALA LUMPUR (Dec 9): Serba Dinamik Holdings Bhd, which is enroute to a Main Market listing on Bursa Malaysia that is said to raise as much as RM600 million, has appointed four banks as joint underwriters for its proposed listing.
They are RHB Investment Bank Bhd, Affin Hwang Investment Bank Bhd, AmInvestment Bank Bhd and Kenanga Investment Bank Bhd.
In a statement today, Serba Dinamik said it has inked a retail underwriting agreement with the banks, which will appoint RHB and Affin as the joint principal advisers, the joint bookrunners and the joint underwriters, while AmInvest and Kenanga will be the joint underwriters for the proposed initial public offering (IPO).
RHB is also acting as the managing underwriter for the IPO exercise.
Serba Dinamik obtained approval from the Securities Commission Malaysia on Nov 23 to proceed with its proposed IPO.
The group is involved in energy services, in particular the provision of engineering solutions to the oil and gas and power generation industries, with operational facilities in Malaysia, Indonesia, the United Arab Emirates, Bahrain and the United Kingdom.
As an engineering solutions provider, the group's business activities comprise operations and maintenance services, engineering, procurement, construction and commissioning works, and other products and services.
With the IPO proceeds, Serba Dinamik will be able to enhance its current business and operational facilities, establish new facilities, invest and acquire complementary assets, as well as develop small gas power plants and water utility assets.
In the same statement, Serba Dinamik group chief executive officer Datuk Dr Mohd Abdul Karim Abdullah said the appointment of the underwriters marks a major milestone for the group.
"[This] brings us one step closer to the finishing line of the IPO process. I believe the IPO will provide us with the financial impetus needed to achieve our growth strategies both in Malaysia and abroad.
"We are pleased to have RHB , Affin Hwang, AmInvest and Kenanga on board as underwriters for the company's listing and thank them for their confidence in us," he said.
He added that the successful listing of Serba Dinamik will further enhance its corporate profile both locally and internationally, allowing the group to widen its reach across diversified industries and geographical markets.
 
"We have a strong market position among our peers in the industry, whereby we are currently ranked third among companies in Malaysia providing maintenance, repair and overhaul of rotating equipment to the oil and gas industry.
"We intend to leverage on our core competencies operating within oil and gas and power generation industries, and also owning assets that will diversify our revenue streams and drive our future business growth," he said.
Serba Dinamik's IPO involves an offering of up to 389.4 million shares, comprising an offer for sale by the selling shareholders of up to 118 million existing shares, and a public issue by the company of 271.4 million new shares.
Of the lot, up to 341.3 million shares have been earmarked for institutional offering; the retail portion is made up of 48.1 million shares to directors and employees, as well as the Malaysian public.