This article first appeared in The Edge Financial Daily, on July 18, 2018.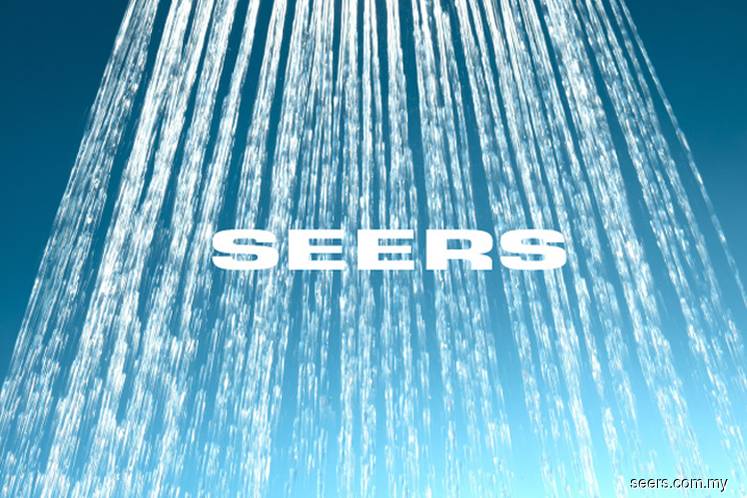 KUALA LUMPUR: Home-grown water-heating specialist Seers Bhd debuted on Bursa Malaysia's Leading Entrepreneur Accelerator Platform (LEAP) Market yesterday at 8.5 sen, half a sen or 6.25% premium over its offer price of eight sen apiece.
The counter — the eighth company to be admitted to the LEAP Market so far — closed 25% higher at 10 sen, after 2.15 million shares were transacted. The counter had earlier climbed to its intra-morning high of nine sen.
At 10 sen per share, Seers has a market capitalistion of RM25.8 million.
Seers managing director Ken Foo Kwok Hsing said the group is aiming to increase the revenue contribution from the export market to 30% from 5% currently by selling more water-heating appliances under its brand to Asia-Pacific countries like Indonesia, Vietnam, Cambodia, and Thailand.
"We have a strong base in Malaysia. Revenue contribution from Malaysia is about 90%. But after this listing, we will concentrate more on the export market.
"For our export market, we just started it last year by exporting our products to the Philippines, Singapore, and India. Of course, we are targeting about 30% revenue contribution from 5% currently in the next 12 months," he told reporters after the listing ceremony here yesterday.
For its local market, Foo is hoping to expand into the retail market for its water-heater products.
"Right now, the retail market is very important for us. This is where listing on [the] LEAP Market can help us. Once we are equipped with all these funds [they] can back us up to boost our market presence and business," he said, adding that the group is looking to launch three new water-heater products between eight and nine months.
"We expect the demand for our products to continue to expand albeit at a moderate pace driven by our sustained economic growth and consumer consumption spending, growing population and the construction of new homes and commercial buildings," Foo added.
Currently, Seers products are widely and mainly used in residential, commercial and industrial buildings as it claims to be environmentally friendly, energy-efficient, power-saving, low-cost, and high-productivity level.
According to Seers' listing information memorandum filed with Bursa Malaysia on June 27, the company had earlier placed out 64.41 million shares at eight sen each to raise RM5.15 million.
Of the funds raised, Seers plans to set aside 25.2% or RM1.3 million for capital expenditure; and 57.3% or RM2.95 million for general working capital; with the remaining 17.5% or RM900,000 to be used to pay listing-related expenses.
Upon listing, Seers has an expanded share capital of 257.63 million shares.
Founded in October 2010, Seers is currently controlled by Foo with a 76% stake, while the remaining stakes are held by independent non-executive director Khoo Chee Siang (4%), technical director Eastwood Chan (10%) and Yeen Yoon Hin (10%).
Foo's stake in the company was pared down to 57% while Khoo and Yeen's stakes fell to 3% and 7.5% respectively after listing on the LEAP Market.