This article first appeared in The Edge Malaysia Weekly, on January 29, 2018 - February 04, 2018.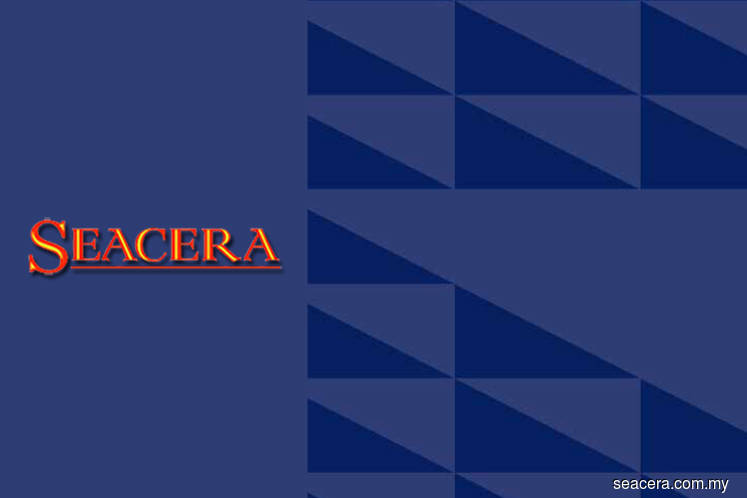 LAST Monday, tile manufacturer Sea­cera Group Bhd finally completed its long-overdue RM16.9 million acquisition of a warehouse in Melaka, to be used as its distribution hub for the southern region of Peninsular Malaysia.
The acquisition — first proposed on May 17 last year — was supposed to have been completed by the third quarter of 2017 but it was delayed after Seacera's share price plummeted late last August.
The plunge in share price not only made it necessary for Seacera to issue more shares to help pay for the warehouse but also significantly cut proceeds to a separately planned 30% share placement. The share placement could have been done earlier but was not and ended up raising less than one-third of what the company had wanted.
Part of the reason that the share placement was not done earlier (and ahead of the share price plunge) was because the company had wanted to save time and money by calling a shareholders meeting together with the warehouse acquisition.
To recap, Seacera had planned to issue 8.85 million shares at RM1.40 each to raise RM12.4 million to partly fund the acquisition — which meant that it would only need to use RM4.5 million of its existing funds.
As its share price plunged over 28% within a week last August, Seacera had to issue more shares — 10.97 million shares — and at a lower issue price of RM1.13 apiece to raise the intended RM12.4 million proceeds.
But for Seacera, the pain goes beyond the extra number of shares it had to sell at a lower price to complete the delayed acquisition.
So what happened?
Those in the know say Seacera had proposed a 30% share placement about a month before it announced its warehouse purchase.
The company — which is involved in the manufacturing of tiles as well as the property and construction businesses — wanted to issue 70.77 million shares on April 21 last year, which would have raised RM70.77 million at an issue price of RM1 each.
It had earmarked RM40 million to expand its property development and construction businesses, leaving RM20.3 million for working capital and RM10 million to pare down borrowings.
Seacera had signed conditional subscription agreements with 12 proposed subscribers, who agreed to take up 70 million shares. They were Datuk Seri Yeoh Soo Ann, Datuk Wong Weng Kung, Datuk Yap Wai Fong, Datuk Poh Thiam Seong, Datuk Jeremy Chia Pei Chai, Datin Chai Sook Tieng, Gan Hai Toh, Tung Han Bee, Teoh Hwa Peng, Teoh Teng Guan, Fantastic Fortress Sdn Bhd and TA Investment Management Bhd.
At the time, the company had four months through to Aug 21 to get approval from its shareholders and all relevant authorities.
Last May, the warehouse purchase came about. While both exercises are not related, it is learnt that Seacera decided to save time and cost by having one extraordinary general meeting (EGM) on Aug 17 to pass both resolutions. The resolutions passed without issue.
The problem arose when Seacera was hit by margin calls when its share price plunged a few days later.
The counter plummeted 28% from RM1.32 on Aug 22 to 94.5 sen on Aug 29, spooking potential investors, including some of its proposed subscribers. Margin calls happen when stockbroking firms sell shares in their clients' accounts to recover the money loaned to the clients to buy the shares. The Edge learnt that the margin call on Seacera was made by Malayan Banking Bhd and AmBank.
A person familiar with the matter says, in hindsight, Seacera should have sought shareholder approval for the 30% share placement and warehouse acquisition separately.
"The company missed the timing. They were given four months to seek shareholder approval. They should have called for an EGM earlier and completed the share issuance exercise first. Instead, they wanted to save on the meeting expenses and so, they waited for the warehouse acquisition," he remarks.
Good intentions notwithstanding, the fact remains that Seacera was only able to raise RM23.2 million — just under one-third of the original RM70.77 million target. This painful RM48 million lesson is something that its key decision-makers will have to deal with when they next face the shareholders.
Save by subscribing to us for your print and/or digital copy.
P/S: The Edge is also available on Apple's AppStore and Androids' Google Play.