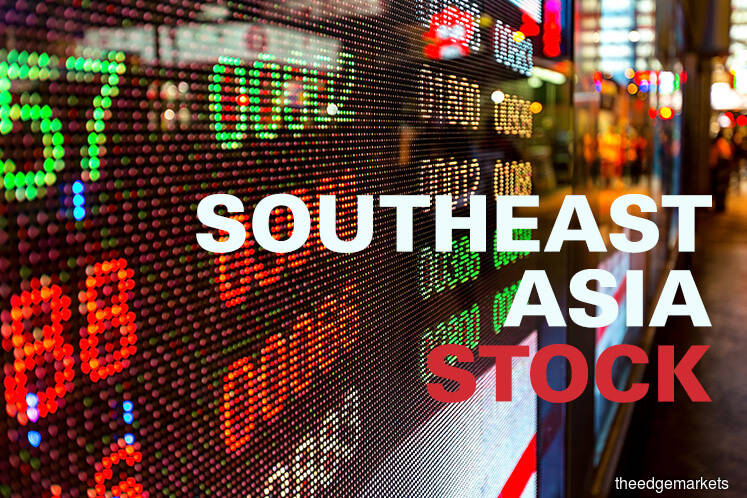 (Oct 16): Southeast Asian stock markets started the week on a positive note with Singapore inching to an over two-month high, drawing confidence from gains across global equities.
Singapore shares were headed for their third straight winning session, after data showed better-than-expected economic growth in the third quarter.
The trade-reliant economy's September export data is due on Tuesday, with analysts polled by Reuters expecting a fifth consecutive month of rise in non-oil domestic exports.
"Singapore reported very strong economic growth, and overall sentiment in the global economy is on a sustainable pace, attributed to the inflation on the US side," said Colin Tan, an analyst from KGI Securities.
In the United States, soaring gasoline prices helped consumer prices in September grow the most in eight months, but underlying inflation remained muted.
The persistent modest readings in the core CPI are likely to worry Federal Reserve officials who have been engaged in a vigorous debate on the inflation path.
Sentiment in Asia also got a boost from China's producer prices outpacing expectations in September on the back of a construction boom that helped lift base metal prices.
MSCI's broadest index of Asia-Pacific shares outside Japan rose for a fifth straight session to its highest since late 2007.
In Southeast Asia, Indonesian stocks climbed 0.4%, ahead of trade balance figures due later in the day.
Indonesia is expected to post a trade surplus in September, but smaller than the surplus recorded in August, according to a Reuters poll.
Thai stocks rose as much as 0.8%, hitting a fresh 24-year high, with energy stocks driving the gains. The Prime Minister said last week the country would hold general elections next year.
Malaysia's benchmark index was the only one in red in the region, dipping as much as 0.2%. Telecommunication services sector and financial sector were the two main drags on the bourse, with telecom giant Axiata Group Bhd leading the decliners.
The Philippine stock exchange was closed due to a transport strike.
SOUTHEAST ASIAN STOCK MARKETS
Change at 0411 GMT
| | | | |
| --- | --- | --- | --- |
| Market | Current | Previous close | % move |
| Singapore | 3323.02 | 3319.11 | 0.12 |
| Bangkok | 1722.55 | 1712.48 | 0.59 |
| Jakarta | 5946.949 | 5924.124 | 0.39 |
| Kuala Lumpur | 1751.43 | 1755.32 | -0.22 |
| Ho Chi Minh | 822.59 | 820.95 | 0.20 |
Change on year
| | | | |
| --- | --- | --- | --- |
| Market | Current | End 2016 | % move |
| Singapore | 3323.02 | 2880.76 | 15.35 |
| Bangkok | 1722.55 | 1542.94 | 11.64 |
| Jakarta | 5946.949 | 5296.711 | 12.28 |
| Kuala Lumpur | 1751.43 | 1641.73 | 6.68 |
| Ho Chi Minh | 822.59 | 664.87 | 23.72 |