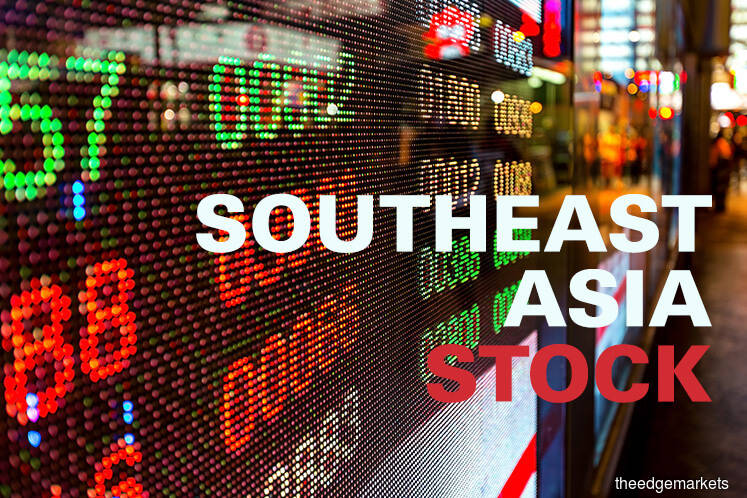 (Oct 20): Southeast Asian markets were largely sluggish on Friday, while Indonesia snapped a three-day losing streak after a positive economic outlook by the country's central bank boosted sentiment.
Indonesia's central bank said it expects gross domestic product (GDP) growth for the year to be better than initially forecast. The bank stayed pat on its benchmark rates after trimming them in the past two months.
The Jakarta benchmark closed higher for the third straight week.
The Indonesian sub-index comprising 45 most liquid stocks on the benchmark, ended 0.4% higher.
Meanwhile in the Philippines, investors capitalised on the recent uptrend and booked profits, dragging the benchmark down 0.8%. The index also recorded its first weekly loss in three.
Data from the central bank that showed a surplus in the country's balance of payments in September, for the first time in five months, failed to cheer.
"If you look at the valuation of the Philippine market, it's more or less expensive compared to regional peers," said Manny Cruz, an analyst from Asiasec Equities Inc.
"The market is getting closer to 21 times forward price-to-earnings ratio for 2018 as against 17 times for regional counterparts like Indonesia, Thailand and Vietnam. We see some profit taking as the market scaled new highs," Cruz said.
Thai shares closed higher, led by gains in real estate and consumer discretionary sectors. Airports of Thailand and property development company Central Pattana were the best performers.
Stocks in Malaysia were muted. Data showed that the country's consumer price index gained 4.3% in September, growing for the second straight month.
Vietnam shares ended marginally higher.
SOUTHEAST ASIAN STOCK MARKETS
Change on the day
| | | | |
| --- | --- | --- | --- |
| Market | Current | Previous close | % move |
| Singapore | 3340.73 | 3334.91 | 0.17 |
| Bangkok | 1692.58 | 1683.43 | 0.54 |
| Manila | 8420.95 | 8487.37 | -0.78 |
| Jakarta | 5929.549 | 5910.53 | 0.32 |
| Kuala Lumpur | 1740.65 | 1743.99 | -0.19 |
| Ho Chi Minh | 826.84 | 828.93 | -0.25 |
Change on year
| | | | |
| --- | --- | --- | --- |
| Market | Current | End 2016 | % move |
| Singapore | 3340.73 | 2880.76 | 15.97 |
| Bangkok | 1692.58 | 1542.94 | 9.70 |
| Manila | 8420.95 | 6840.64 | 23.1 |
| Jakarta | 5929.549 | 5296.711 | 11.95 |
| Kuala Lumpur | 1740.65 | 1641.73 | 6.03 |
| Ho Chi Minh | 826.84 | 664.87 | 24.4 |