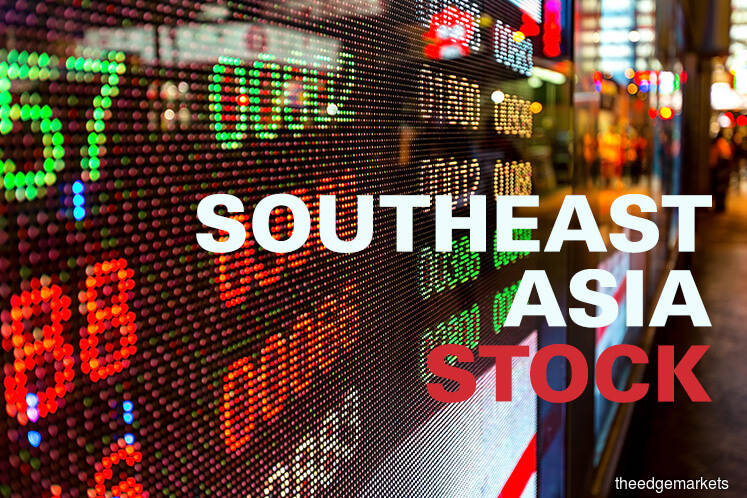 BENGALURU (Aug 28): Southeast Asian stock markets rose on Tuesday in tandem with Asian peers as global trade worries briefly ebbed following a deal by the United States and Mexico to overhaul the North American Free Trade Agreement (NAFTA).
Investors expect Canada, too, would agree to the new terms to preserve the three-nation pact, ultimately dispelling the economic uncertainty prompted by US President Donald Trump's repeated threats to ditch the 1994 NAFTA accord.
"Some market participants see the new accord as a sign that trade war risk is receding, as it shows that the US can still negotiate in good faith. It is probably premature to jump to that conclusion as Trump suggested that it is "not the right time to talk" with China. As a result, heightened trade tension is expected to linger for some time," Mizuho Bank said in a note.
MSCI's broadest index of Asia-Pacific shares outside Japan was up 0.5%.
Financial and industrial stocks helped the Philippines index close at its highest in nearly three weeks.
Blue chips SM Investments Corp and BDO Unibank added over 2% each to the index.
Thai stocks edged higher, buoyed by energy stocks with PTT and PTT Exploration and Production climbing around 1% each.
Thailand's manufacturing production index in July rose 4.6% from a year earlier, helped by higher production of cars, sugar and electronics.
Singapore stocks ended higher helped by gains in financials.
Oversea-Chinese Banking Corp was the biggest boost to the benchmark, closing up about 2%, while United Overseas Bank advanced 1.6%.
"I think today it's actually playing up its (Singapore) stronger relation with the mainland market. The mainland markets are getting flooded with a lot of cash right now, and I think that's why we're seeing some opportunistic buying, some bartering and certainly some bargain-hunting take place," said Stephen Innes, head of trading, Asia Pacific, at Oanda.
Malaysian shares rose 0.8% to 1,826.9, its highest close since May 22, led by financial and telecom stocks.
Axiata Group ended over 3.7% higher while CIMB Group Holdings firmed 2%.
The Jakarta index rose to an over-two-week closing high, but gains in financials and telecom were capped by losses in consumer discretionary stocks.
Telekomunikasi Indonesia added 3.5% to the index while Astra International was down 3% at close.
SOUTHEAST ASIAN STOCK MARKETS
Change on the day
| | | | |
| --- | --- | --- | --- |
| Market | Current | Previous close | % move |
| Singapore | 3247.55 | 3225.62 | 0.68 |
| Bangkok | 1718.15 | 1717.24 | 0.05 |
| Manila | 7844.61 | 7766.47 | 1.01 |
| Jakarta | 6042.65 | 6025.968 | 0.28 |
| Kuala Lumpur | 1826.9 | 1811.6 | 0.84 |
| Ho Chi Minh | 995.19 | 991.92 | 0.33 |
Change on year
| | | | |
| --- | --- | --- | --- |
| Market | Current | End 2017 | % move |
| Singapore | 3247.55 | 3402.92 | -4.57 |
| Bangkok | 1718.15 | 1753.71 | -2.03 |
| Manila | 7844.61 | 8558.42 | -8.34 |
| Jakarta | 6042.65 | 6355.654 | -4.92 |
| Kuala Lumpur | 1826.9 | 1796.81 | 1.67 |
| Ho Chi Minh | 995.19 | 984.24 | 1.11 |