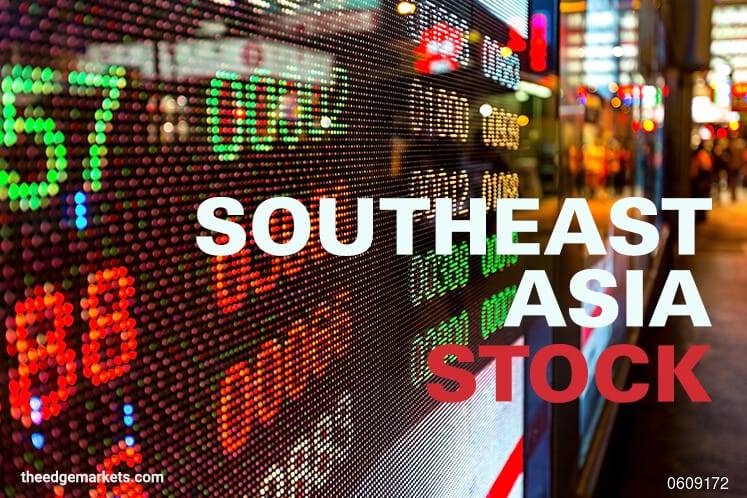 (Oct 13): Most Southeast Asian stock markets ended higher on Friday, with the Philippines closing at a record level, as robust Chinese trade data boosted investor sentiment across the region.
Customs data showed China's import and export growth accelerated in September, suggesting the world's second-biggest economy is still expanding at a healthy pace despite widespread forecasts of an eventual slowdown.
"The Chinese trade data has had a positive impact on markets, key countries in Asia are now major trading partners with China," said Joel Ng, an analyst with Singapore-based KGI Securities.
Investors now await US inflation data due later in the day and China's 19th Communist Party Congress for cues about the global economy.
China's Communist Party opened a meeting earlier this week to make final preparations for a key party congress that begins on Oct 18. The party's constitution will be amended at the end of the Congress.
Philippine shares rose half a percent to their highest ever close, helped mostly by financials.
BDO Unibank Inc jumped 3.3% to close at an all-time high, while Security Bank Corp climbed 3.1% to its highest close in over eight weeks.
For the week, the Philippine stock index added 1.7% in its second straight weekly gain.
Singapore shares rose for a second straight session and closed at their highest in 10 weeks, on better-than-expected gross domestic product (GDP) numbers and the central bank's decision to keep its monetary policy unchanged.
Keppel Corp Ltd was the biggest boost, ending the day 4.1% higher, while City Developments Ltd closed at its highest in 10 months.
Malaysian shares inched up, helped by utility stocks, but closed 0.5% lower this week.
CIMB Group Holdings Bhd rose 0.5% on Friday, while Tenaga Nasional Bhd climbed 0.6%.
Vietnam equities rose 0.6% to their highest close in more than nine-and-a-half years. For the week, they gained 1.6%.
Indonesia closed slightly lower, while Thailand was closed for a local holiday.
SOUTHEAST ASIAN STOCK MARKETS
Change on day
| | | | |
| --- | --- | --- | --- |
| Market | Current | Previous close | % move |
| Singapore | 3319.11 | 3303.09 | 0.49 |
| Manila | 8447.94 | 8402.81 | 0.54 |
| Jakarta | 5924.124 | 5926.204 | -0.04 |
| Kuala Lumpur | 1755.32 | 1754 | 0.08 |
| Ho Chi Minh | 820.95 | 815.87 | 0.62 |
Change on year
| | | | |
| --- | --- | --- | --- |
| Market | Current | End 2016 | % move |
| Singapore | 3319.11 | 2880.76 | 15.22 |
| Manila | 8447.94 | 6840.64 | 23.5 |
| Jakarta | 5924.124 | 5296.711 | 11.85 |
| Kuala Lumpur | 1755.32 | 1641.73 | 6.92 |
| Ho Chi Minh | 820.95 | 664.87 | 23.5 |