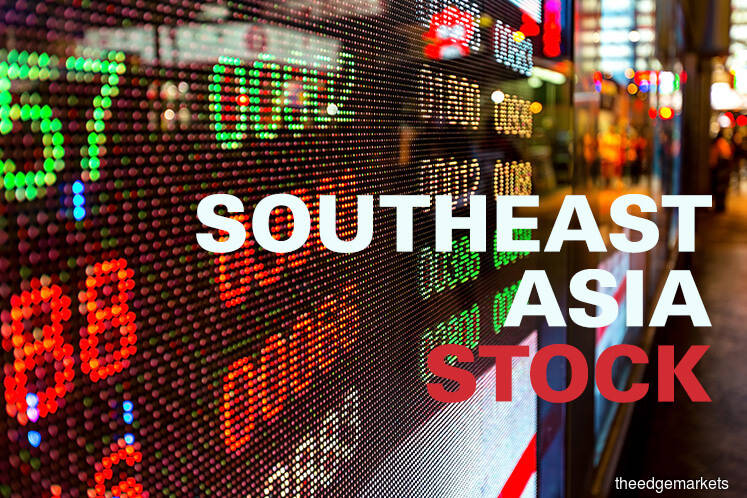 (Oct 25): Southeast Asian stock markets were largely firm on Wednesday as investors took heart from the Dow scaling a record closing high and as oil prices spiked overnight after top exporter Saudi Arabia said it was determined to end a supply glut.
The Dow Jones Industrial Average rallied on Tuesday, registering its biggest daily percentage gain in more than a month, as stronger-than-expected results and forecasts from companies including 3M and Caterpillar fuelled optimism about economic strength.
Oil prices on Wednesday hovered near a four-week high hit a day earlier after Saudi Arabia's energy minister said the focus remained on reducing oil stocks in industrialised countries to their five-year average and raised the prospect of prolonged output restraint once an OPEC-led supply-cutting pact ends.
The Organization of the Petroleum Exporting Countries, plus Russia and nine other producers, have cut oil output by about 1.8 million barrels per day (bpd) since January. The pact runs to March 2018, but they are considering extending it.
Thai shares extended gains into a third session, buoyed by industrial, energy and financial stocks.
Oil and gas company PTT PCL led the gains with a rise of up to 1.5%, while real estate developer U City PCL gained as much as 50%.
Indonesian shares hit an all-time high and were headed for a fourth straight session of gains, driven by energy and financial stocks.
Mining contractor United Tractors Tbk PT was the biggest boost, jumping as much as 8.4%, while coal miner Bayan Resources Tbk PT surged 20%.
An index of the country's 45 most liquid stocks jumped up to 0.5%.
The International Energy Agency said on Tuesday Southeast Asia's overall energy demand is expected to climb nearly 60% by 2040 from now and that the region is expected to install more than 565 gigawatts (GW) of power-generation capacity in that period.
SOUTHEAST ASIAN STOCK MARKETS
Change at 0352 GMT
| | | | |
| --- | --- | --- | --- |
| Market | Current | Previous close | % move |
| Singapore | 3336.76 | 3334.67 | 0.06 |
| Bangkok | 1708.99 | 1701.81 | 0.42 |
| Manila | 8258.81 | 8279.92 | -0.25 |
| Jakarta | 5977.319 | 5952.076 | 0.42 |
| Kuala Lumpur | 1734.56 | 1736.14 | -0.09 |
| Ho Chi Minh | 828.67 | 825.24 | 0.42 |
Change on year
| | | | |
| --- | --- | --- | --- |
| Market | Current | End 2016 | % move |
| Singapore | 3336.76 | 2880.76 | 15.83 |
| Bangkok | 1708.99 | 1542.94 | 10.76 |
| Manila | 8258.81 | 6840.64 | 20.73 |
| Jakarta | 5977.319 | 5296.711 | 12.85 |
| Kuala Lumpur | 1734.56 | 1641.73 | 5.65 |
| Ho Chi Minh | 828.67 | 664.87 | 24.64 |