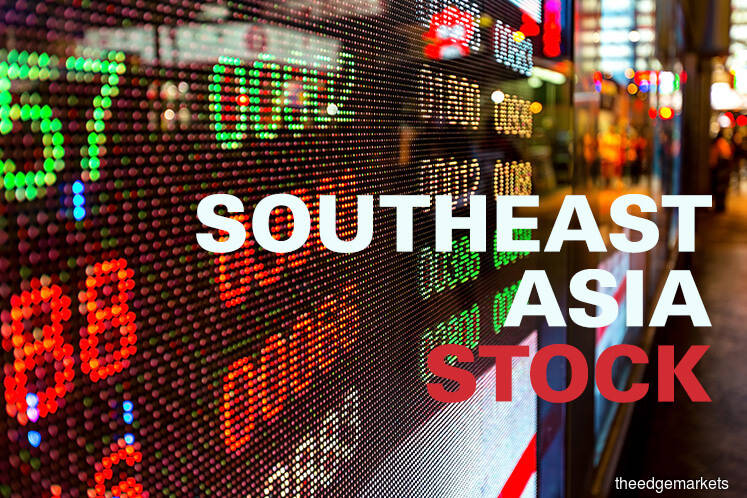 BENGALURU (Dec 10): Southeast Asian stock markets dropped on Monday in line with broader Asia as global growth worries and concerns over renewed flare-up in friction between Washington and Beijing hurt global equities, with Singapore falling the most to a two-week low.
Market sentiment reeled after lacklustre trade data from China — the largest trade partner for most of Southeast Asian countries — was released over the weekend, reflecting slower global and domestic demand.
China reported weaker-than-expected November exports and imports; with exports only rising 5.4% from a year earlier, Chinese customs data showed on Saturday, well short of the 10% forecast in a Reuters poll.
Markets were already affected on news that Canadian officials had arrested the chief financial officer of Chinese smartphone maker Huawei for extradition to the United States.
"In the wake of the Huawei, which will likely remain in the headlines for some time as China continues to pressure both Canada and the United States to withdraw charges, it's more than apparent that US-China tensions are well beyond trade. And when combined with the fact 'Tariffs-Limbo' is likely to extend well into 2019 ... it could still explode into a full-blown trade war," Stephen Innes, OANDA Head of Trading — APAC, said in a note.
Investor sentiment also wilted on comments by White House trade adviser Peter Navarro saying US officials would raise tariff rates on Chinese imports if the two countries could not come to an agreement during a 90-day negotiating period.
This announcement sent broader Asian shares to a two-week low, with Asia ex-Japan shares slipping 1.4% to their weakest in nearly three weeks.
Singapore shares were the worst performers in the region, and on course to post their fifth straight session of declines. Industrials and financials sectors weighed on the index with conglomerate Jardine Matheson Holdings losing 2.5% and lender DBS Group Holdings dropping to a nearly two-week low.
Philippine shares were in red, dragged down by industrials sector. Index heavyweights SM Investments Corp hit a one-week low, while shares of JG Summit Holdings were headed for a fourth straight session of losses.
In Malaysia, the benchmark index plunged to its lowest since July 9, weighed down by declines in the banking sector. Financial services provider CIMB Group Holdings dropped to its lowest in nearly two weeks, while Hong Leong Bank Bhd fell up to 2.4%.
Vietnam shares edged lower, as financials and real estate sectors accounted for most of the declines.
Thai financial markets were closed for a public holiday.
SOUTHEAST ASIAN STOCK MARKETS AT 0434 GMT
| | | | |
| --- | --- | --- | --- |
| Market           | Current       | Previous close  | % move |
| Singapore        | 3068.71       | 3111.12         | -1.36 |
| Manila           | 7408.57       | 7461.06         | -0.70 |
| Jakarta          | 6100.242      | 6126.356        | -0.43 |
| Kuala Lumpur     | 1664.95       | 1680.54         | -0.93 |
| Ho Chi Minh      | 955.37        | 958.59          | -0.34 |
Change on year
| | | | |
| --- | --- | --- | --- |
| Market           | Current       | End 2017        | % move |
| Singapore        | 3068.71       | 3402.92         | -9.82 |
| Manila           | 7408.57       | 8558.42         | -13.44 |
| Jakarta          | 6100.242      | 6355.654        | -4.02 |
| Kuala Lumpur     | 1664.95       | 1796.81         | -7.34 |
| Ho Chi Minh      | 955.37        | 984.24          | -2.93 |