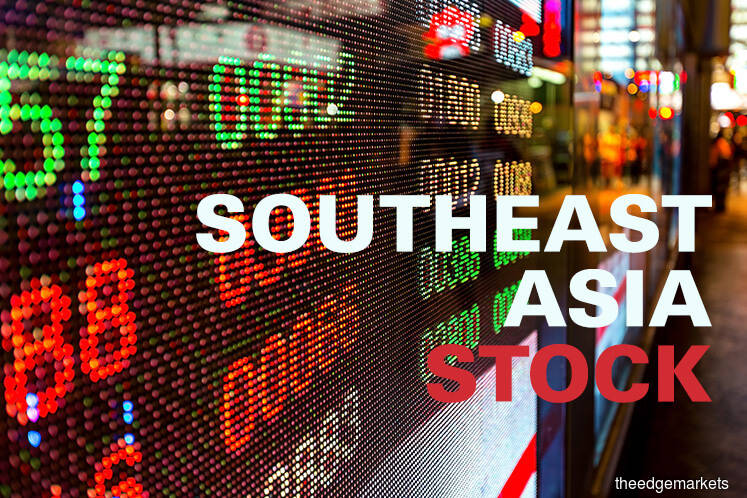 BENGALURU (Aug 17): Southeast Asian stock markets tracked Asian shares higher on Friday as the possibility of Sino-US trade negotiations provided some relief after a week plagued by anxiety over the global economic health.
Asian shares outside Japan recovered from a one-year low after news late Thursday that a Chinese delegation will meet US representatives later this month, sparking hopes that they might resolve an escalating trade war between the countries.
A sustained recovery in the Turkish Lira also aided sentiment. The currency had rebounded nearly 20% by Thursday from a record low hit early in the week.
The currency's collapse, prompted partly by heightened trade tensions between Turkey and the United States, had sparked an investor exodus from emerging markets and led to deep losses throughout most part of the week.
"Market has stabilised amid renewed hopes of easing trade tensions as the US and China is set to resume trade talks later this month, though some market participants still hold reservation as the negotiation will only be attended by low-level government officials and the gap on various issues from intellectual property rights to industrial policies between both sides remains wide," Mizuho said in a note.
Malaysian shares rose ahead of second-quarter GDP data due later in the day.
The economic growth is likely to have cooled 5.2% in the second quarter, a Reuters poll showed.
Malaysian stocks were down 1.2% for the week and were set to snap five consecutive weekly gains.
Philippine shares firmed about 1%, having fallen in five out of the six previous sessions.
Financial conglomerate Ayala Corp gained 2.5%, while property developer SM Prime Holdings firmed 2.5%.
The index was on track to lose 2.6% for the week.
Indonesian markets were closed for a public holiday. Jakarta composite index had lost nearly 5% over its four trading sessions this week.
Meanwhile, Vietnam stocks climbed, on course to be the only weekly gainers in the region.
SOUTHEAST ASIAN STOCK MARKETS AS AT 0311 GMT
Change on the day
| | | | |
| --- | --- | --- | --- |
| Market | Current | Previous close | % move |
| Singapore | 3230.6 | 3211.93 | 0.58 |
| Bangkok | 1693.39 | 1680.96 | 0.74 |
| Manila | 7597.72 | 7517.36 | 1.07 |
| Kuala Lumpur | 1783.23 | 1777.27 | 0.34 |
| Ho Chi Minh | 969.93 | 964.28 | 0.59 |
Change on year
| | | | |
| --- | --- | --- | --- |
| Market | Current | End 2017 | % move |
| Singapore | 3230.6 | 3402.92 | -5.06 |
| Bangkok | 1693.39 | 1753.71 | -3.44 |
| Manila | 7597.72 | 8558.42 | -11.23 |
| Kuala Lumpur | 1783.23 | 1796.81 | -0.76 |
| Ho Chi Minh | 969.93 | 984.24 | -1.45 |