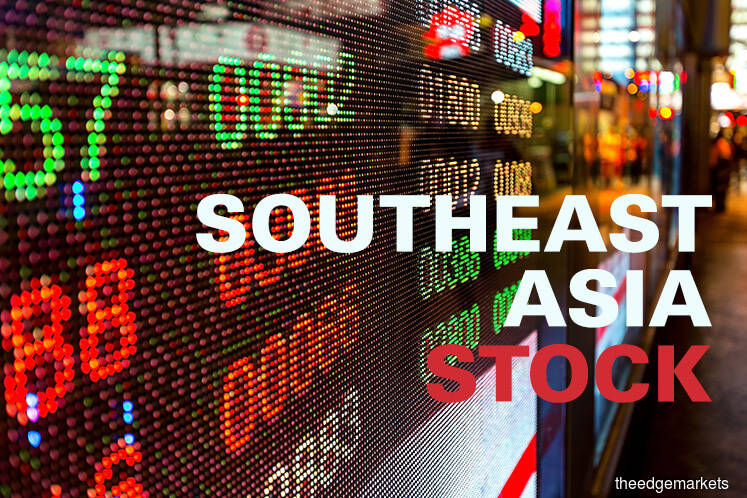 BENGALURU (Dec 10): Southeast Asian stock markets slipped on Monday, after worries about a slowdown in global growth along with trade war concerns between the world's two largest economies kept investors on the back foot.
A raft of negative factors cast a shadow on already rattled markets, including soft trade data from China and comments from White House trade adviser Peter Navarro on imposing tariffs on more Chinese imports.
China reported weaker-than-expected November exports and imports on Saturday, reflecting slower global and domestic demand, with exports only rising 5.4% from a year earlier, well short of the 10% forecast in a Reuters poll.
Market sentiment has been already subdued after the arrest of the chief financial officer of Chinese technology giant Huawei Technologies in Canada, on Thursday. The arrest could throw up another hurdle to the resolution of a trade war between the United States and China.
In Southeast Asia, the Philippines extended losses to a fourth straight session, falling 1.5% to its lowest since Nov 23.
The index, the worst performer in the region, was dragged down by declines in industrials with SM Investments Corp shedding 4.3%.
Singapore shares fell to their lowest in more than two weeks, hurt by financials and industrials.
Southeast Asia's largest lender DBS Group Holdings fell 1.4% while conglomerate Jardine Matheson Holdings slipped to a more-than-one-week low.
Malaysian shares plunged to their lowest since Jan 17, 2017, with financials and consumer non-cyclicals accounting for most of the declines.
Shares of Hong Leong Bank dropped to their lowest in two months, falling 1.5%.
Elsewhere, consumer discretionary and banking sectors weighed on Indonesia's benchmark index with Bank Central Asia Tbk PT hitting a one-week low.
The index of country's 45 most liquid stocks ended 0.3% lower.
Financial markets in Thailand were closed for a public holiday.
SOUTHEAST ASIAN STOCK MARKETS
| | | | |
| --- | --- | --- | --- |
| Market          | Current       | Previous close  | % move |
| Singapore       | 3072.44       | 3111.12         | -1.24 |
| Manila          | 7348.21       | 7461.06         | -1.51 |
| Jakarta         | 6111.36       | 6126.356        | -0.24 |
| Kuala Lumpur    | 1663.31       | 1680.54         | -1.03 |
| Ho Chi Minh     | 955.89        | 958.59          | -0.28 |
Change on year
| | | | |
| --- | --- | --- | --- |
| Market          | Current       | End 2017        | % move |
| Singapore       | 3072.44       | 3402.92         | -9.71 |
| Manila          | 7348.21       | 8558.42         | -14.14 |
| Jakarta         | 6111.36       | 6355.654        | -3.84 |
| Kuala Lumpur    | 1663.31       | 1796.81         | -7.43 |
| Ho Chi Minh     | 955.89        | 984.24          | -2.88 |