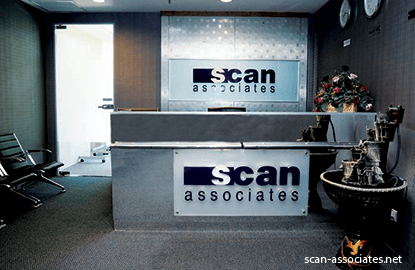 This article first appeared in The Edge Financial Daily, on November 3, 2015.
KUALA LUMPUR: Scan Associates Bhd fired the latest salvo in the shareholder tussle at the ICT solution provider with its statement of claim against former chief executive officer (CEO) Datuk Dr Norbik Bashah Idris and former chief financial officer (CFO) Nurul Huda Zaharol Natrar.
In a filing with the exchange yesterday, the company claimed that Norbik Bashah and Nurul Huda had breached their duties and responsibilities as principal officers of the company, causing the company to incur losses.
The company said it had entered into an agreement with Scan Consulting Services Sdn Bhd (SCSSB) worth RM13 million on March 7, 2014, and had subsequently entered into another agreement worth RM5.5 million on March 20, 2014, which resulted in RM2.27 million in contract expenses invoiced to SCSSB, and advanced a total of RM1.33 million in expenses and mobilisation fees to third parties.
"The above amounts totalling RM3.6 million have not been recovered as at today (yesterday), and were fully provided for in the company's accounts as at June 30, 2015," it said.
Besides that, Scan (fundamental: 0; valuation: 0) claimed that the former CFO had misused the company's corporate credit card for personal use, amounting to RM47,900, and that the misuse could not have occurred without the cooperation of the former CEO.
The company also said Norbik Bashah had failed to return the company's laptop upon his resignation, which contained Scan's trade secrets, despite several reminders.
Overall, the company's claims include RM3.6 million from the ex-CEO, ex-CFO and SCSSB, RM47,900 from the ex-CEO and ex-CFO, general damages as a result of the unlawful conspiracy between the two former officers and a declaration that the officers breached their fiduciary duties at the company.
The company also claimed interest at 5% per annum on the total damages from the date of filing the statement of claim, up to full payment.
Scan also highlighted the issuance of a requisition notice on July 23 by Norbik Bashah to convene an extraordinary general meeting (EGM) for the removal of all existing directors.
A July 24 filing with Bursa Malaysia showed that Hussin Othman and Norbik Bashah had requisitioned an EGM to be convened to vote on the removal of four company directors, including Mak Siew Wei, who was also a substantial shareholder of Scan. Mak held a direct 6.19% stake comprising 12.38 million shares as at March 27.
The company also claimed for a declaration that the requisition be null and void, with the former CEO, including his agents, representatives and proxies, be prohibited from taking further action in relation to the requisition.
Scan closed unchanged at five sen with a market capitalisation of RM10 million.