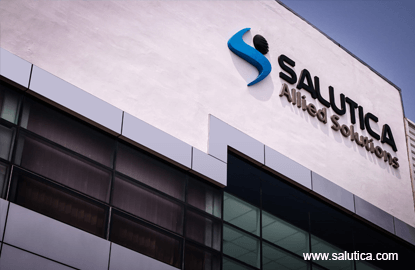 KUALA LUMPUR (May 10): Salutica Bhd, set for listing on the ACE Market on May 18, saw the public portion of its initial public offering (IPO) shares oversubscribed by 9.98 times.
There were 9,647 applications for a total of 212.99 million Salutica shares made available for the Malaysian public, when there were only 19.4 million shares issued for this portion, said a statement by Tricor Investor & Issuing House Services Sdn Bhd (TIIH) on behalf of Salutica.
"For the bumiputera portion, a total of 5,211 applicants for 93.37 million issue shares were received which represents an oversubscription rate of 8.63 times," TIIH said. There were 38.8 million Salutica shares apportioned for bumiputera investors, by way of private placement.
TIIH said that for the public portion, a total of 4,436 applications for 119.62 million shares were received, which represented an oversubscription rate of 11.33 times.
A total of 7.38 million of those shares were clawed back to be reallocated to institutional and identified investors.
TIIH said that the 10.1 million shares for institutional and identified investors, 38.8 million shares for bumiputera investors, and 23 million offer shares made available for application by way of placement to institutional and identified investors had been fully placed out.
Also, all 9.7 million Salutica shares for eligible employees and directors have been fully subscribed, said the issuing house.
Salutica, an electronics manufacturing company specialising in Bluetooth headsets and wearable devices, has appointed RHB Investment Bank Bhd as its IPO's principal adviser, sponsor, underwriter, and placement agent.
The shares will be priced at 80 sen.