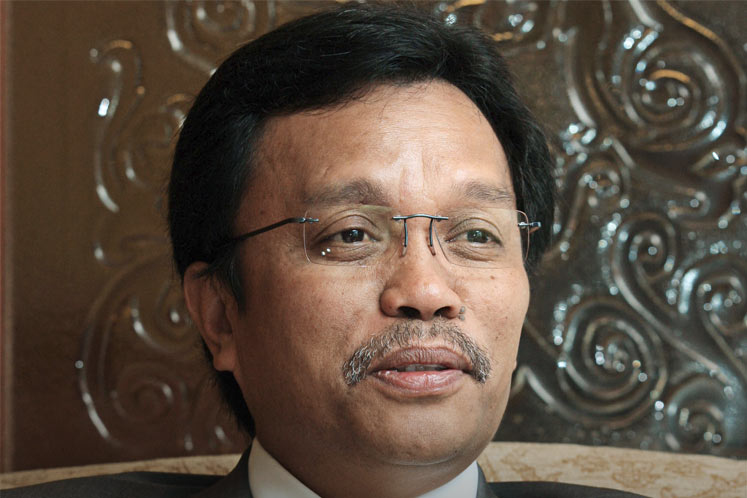 KOTA KINABALU (Aug 21): The Sabah State government is firm on its stand to claim 20 per cent oil royalty based on gross profit and not net profit, says Chief Minister Datuk Seri Mohd Shafie Apdal.
Mohd Shafie said the State Government had met national oil company, Petroliam National Berhad (Petronas,) apart from meeting Prime Minister Tun Dr Mahathir Mohamad as well as Economic Affairs Minister Datuk Seri Mohamed Azmin Ali to discuss the matter in the interest of Sabahans.
"I believe it (20 percent oil royalty claim) would be realised. I had stated the stand of the Sabah Government to Petronas that the State Cabinet had decided the 20 per cent oil royalty is based on gross profit.   
"I am confident if the matter is discussed amicably it will be a reality and enable the State Government to have more financial resources to manage Sabah as it is a big State and needs more funds for development.  
"This includes providing to more sectors and creating employment opportunities for Sabahans, thus reducing their migration to Peninsular Malaysia to seek jobs," he said in a media conference in conjunction with the first 100 days of the Parti Warisan Sabah (Warisan)-led government in the State here today.
Mohd Shafie who is also the State Finance Minister said Sabah is entitled to receive the royalty as Sabah has been willing to share its natural resources and 50 per cent of the oil production is from the State.
On the position of the former Chief Minister Tan Sri Musa Aman as Sungai Sibuga Assemblyman, Mohd Shafie said the State Government would leave it to the full powers of the State Constitution to determine the matter.     
"The State Constitution clearly states that if a person fails to take his oath as Assemblyman during the set period, the seat will automatically be vacated and a by-election will have to be held.
"We cannot made a decision to vacate the seat as it is under the power of the State Constitution apart from the State Legislative Assembly," he said.
Musa's former political secretary, Joh Wid who was also his special officer, announced through Facebook that Musa would return home after being treated at The Clementine Churchill Hospital in London even though it was against his doctor's advice.
Earlier, some quarters claimed Musa had fled to London to avoid several investigations by the authorities but he claimed he had left the country on May 16 for medical treatment there.
Sabah State Legislative Assembly Speaker Datuk Syed Abas Syed Ali was reported as saying that Musa had until Sept 11 to take his oath as Assemblyman and failure to do so would result in him losing the Sibuga seat he won in the 14th general election.