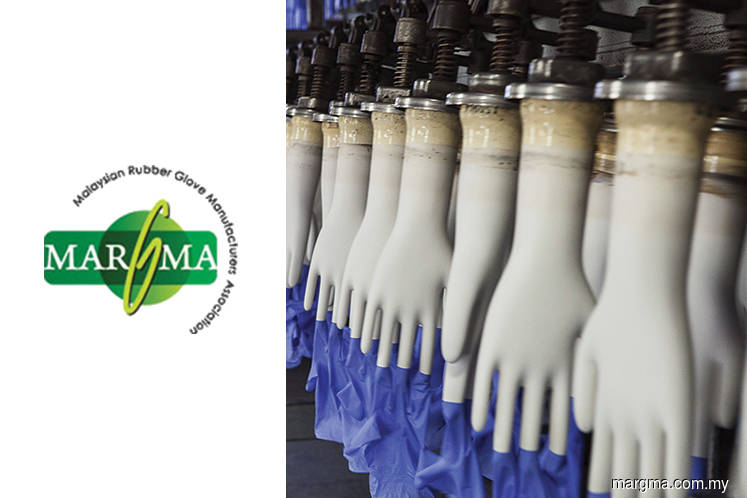 KUALA LUMPUR (Sept 6): The Malaysian Rubber Glove Manufacturers Association (Margma) has applauded the government's move to hike the minimum wage and standardise the rate at RM1,050 per month throughout the nation, saying the industry will take the raise "in its stride".
"The government is striving for an equitable and balanced solution for both employees and businesses. We will manage and do the necessary cost adjustments," Margma president Denis Low Jau Foo said in a statement today.
The new minimum wage — which is RM50 more than the current rate of RM1,000 in Peninsular Malaysia and RM130 more than the current rate of RM920 in Sabah, Sarawak and Labuan — will be implemented from Jan 1, 2019, the government announced yesterday.
Low said Margma is happy with the government for making the minimum wage announcement early, as this will give the rubber glove industry sufficient time to factor the wage increase into its costings.
"The government understands that businesses must not be over-burdened with an immediate hefty increase while taking care of the interest of employees," he added.
On the rubber glove industry, Low said the sector is set for a further expansion, with the global demand for the product now standing at 268 billion pieces.
With Malaysian firms producing 63% of the global demand, Low said exports of rubber gloves are worth an estimated RM18.8 billion in 2018.