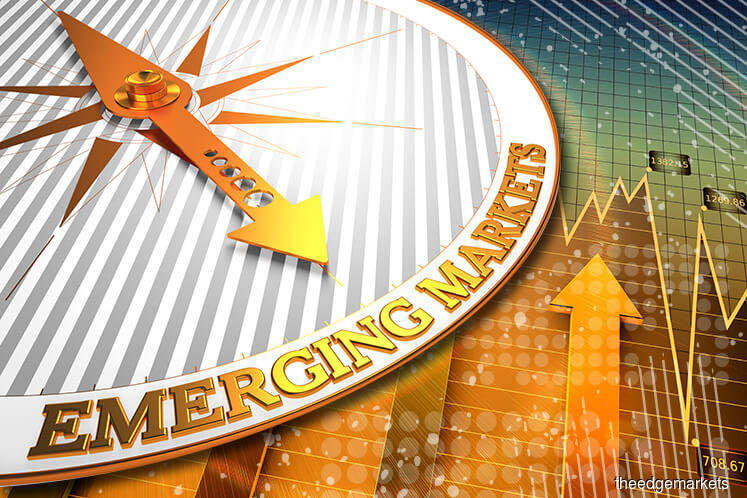 LONDON (Aug 22): The Russian rouble retreated on Wednesday as investors worried about the growing sanctions risk from the United States and Turkey's lira took another pounding, while emerging equities edged up on cautious optimism ahead of Sino-US trade talks.
US lawmakers have been pushing for more aggressive steps against Moscow in response to Russia's annexation of Crimea, its involvement in Syria's civil war and cyber attacks to influence US elections.
The rouble weakened 0.7% after the US Treasury Department imposed new sanctions over malicious cyber-related activities and North Korean oil transfers in violation of United Nations restrictions.
Other US sanctions on Russian entities, relating to the nerve agent attack on a former Russian spy in Britain, were due to kick in on Wednesday.
Per Hammarlund, chief emerging markets strategist at SEB, also highlighted Microsoft's discovery of hackers linked to Russia's government seeking to launch cyber attacks on US political groups ahead of US midterm elections.
"Now the markets are pricing in harsher sanctions than they were before," he said, noting that the rouble had fallen even though oil prices were up almost 1%, a rare decoupling.
Russia cancelled its regular weekly auction of government bonds citing a rapid increase in financial market volatility. The halt was the first of its kind since April when there was widespread selling of Russian assets in the wake of US sanctions on Rusal.
Yields for Russia's rouble-denominated OFZ bonds, which are popular with foreign investors, have sky-rocketed this month, with the 10-year yield currently at around 8.6%.
Turkey's lira, which has fallen around 37% year-to-date on the back of wide-ranging political and economic concerns, was down another 0.7% in choppy trading as a dispute with the United States over detained American pastor Andrew Brunson dragged on.
US President Donald Trump's national security adviser said Turkey could end the lira-battering crisis instantly by freeing Brunson. Washington has ordered tariffs on Turkish goods in retaliation for Brunson's detention.
"I wouldn't be surprised if we see another bout of volatility in the lira," said Hammarlund. "If Trump's patience runs out he could announce new sanctions on Turkey, it could be individuals or some of the banks — that would be devastating."
He noted that Turkey's central bank was still reluctant to hike interest rates, which had reduced confidence. "They haven't announced any measures to tighten fiscal policy either and those are concerns that will keep pressure on the lira," he added.
Emerging stocks remained at one-week highs, with MSCI's benchmark equities index up 0.26% in the slipstream of a new intraday high for the S&P500 overnight.
Outperformers included South Africa, which gained 0.8% and Hong Kong, up 0.6%.
But Chinese mainland shares retreated 0.6% after China's central bank said it would not resort to strong stimulus to support the slowing economy.
There is still some optimism that Sino-US trade talks taking place in Washington over the next two days will go some way towards resolving the bitter tariffs dispute between the world's two largest economies, although Trump said he did not expect much progress to be made.
Chinese officials reiterated they would not use the yuan as a weapon to deal with trade frictions, with another round of tit-for-tat tariffs due to take effect on Thursday. The yuan was trading flat after four days of gains.
South Africa's rand slipped 0.2% after headline consumer inflation quickened to 5.1% year-on-year in July.
The International Monetary Fund said late on Tuesday that it would begin talks with Angola over providing financial support. Angola asked for assistance from the IMF back in April but this had not originally involved any financing.