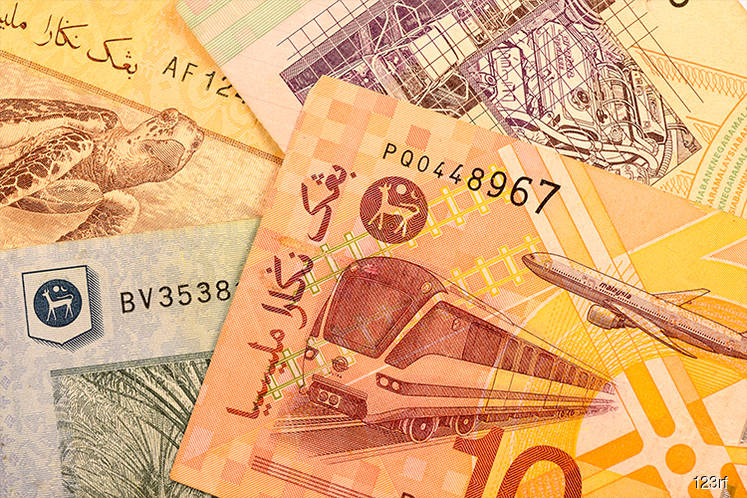 KUALA LUMPUR (July 23): AmBank Group Research said it expects the ringgit (MYR) to trade between its support level of 4.0491 and 4.0549 while the resistance is pegged at 4.0676 and 4.0750.
In his AmBankFXDaily note today, AmBank group chief economist and head of research Dr Anthony Dass said the MYR fell slightly to 0.05% to 4.0620 cushioned partly by the weaker dollar.
He said pressure on ringgit came from the KLCI which fell 0.26% to 1,754.67 with net foreign outflow of RM64.6 million.
"But the local bond market saw some buying interest focused on the belly of the curve.
"While the 5-year Malaysian Government Securities stayed flat at 3.78%, the 7-year and 10-year shed 1.5 basis points (bps) and 3.5bps to 3.78% and 3.99% respectively.
"In the commodity space, crude oil prices rose with WTI up 0.2% to US$70.46/barrel while Brent rose 0.44% to US$73.07/barrel after Saudi reassured the market that the oil rich nation will keep supplies steady.
"Regionally, MYR fell against peso by 0.23% to 13.1554, baht by 0.37% to 8.2052 but gained against SGD and the rupiah by 0.13% to 2.9705 and 0.42% to 3568.44 respectively. The CDS fell 0.95% to 92.39," it said.