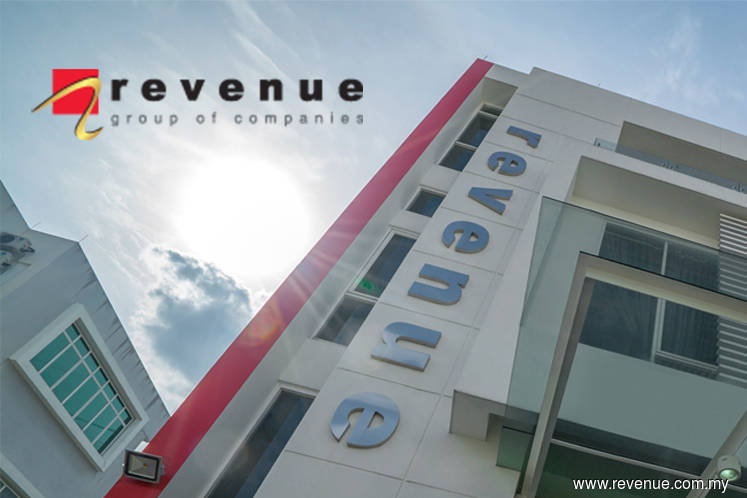 KUALA LUMPUR (May 7): Revenue Group Bhd, which is seeking a listing on Bursa Malaysia's ACE Market by July this year, today signed an underwriting agreement with M&A Securities Sdn Bhd for its initial public offering (IPO) exercise.
In a statement today, the cashless payment solutions provider said the signing of the agreement not only reiterates the underwriter's confidence in Revenue Group but also takes the company a step closer towards listing on Bursa Securities.
"The listing exercise would strengthen Revenue Group's financial position as we embark on the next phase of our business expansion plans," said its group managing director and chief executive officer Eddie Ng Chee Siong.
Pursuant to the underwriting agreement, M&A Securities will underwrite a total of 22.28 million new shares made available for the Malaysian public and its eligible directors and employees.
The group intends to offer 55.71 million new shares in Revenue Group, representing 25% of the enlarged share capital.
Of the 55.71 million new shares, 11.14 million will be made available to the Malaysian public via balloting, 11.14 million are for its eligible directors and employees, and the remaining 33.43 million are earmarked for private placement to selected investors.
As part of its listing exercise, the existing shareholders of the company will also make an offer for sale of 16.71 million shares by way of private placement to selected investors.
The proceeds from the IPO is mainly for capital expenditure to purchase about 9,000 units of new digital electronic data capture (EDC) terminals, enhancement of revPAY platform — which provides connectivity between front-end to back-end solutions, and expansion of its information technology team.
Additionally, the proceeds will also be used for repayment of bank borrowings, business expansion to Cambodia and Myanmar, general working capital requirements and to defray listing expenses for the IPO.
M&A Securities is the adviser, sponsor, underwriter and placement agent for the IPO exercise.
Since its inception in 2003, Revenue Group has evolved from an EDC terminal vendor into a multi-channel payment solutions provider.