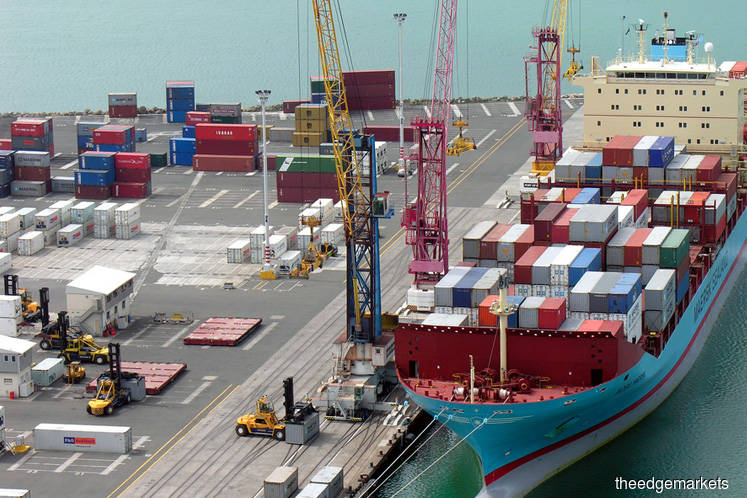 NEW DELHI (Sept 5): A mega free trade deal being discussed by ASEAN and six of its major economic partners won't be finalised this year, India said, belying earlier optimism of an agreement by end of 2018.
Negotiators from ASEAN, Australia, China, India, Japan, New Zealand and South Korea were unable to overcome their differences in their latest talks over key issues to conclude the Regional Comprehensive Economic Partnership (RCEP).
"The RCEP negotiations will not end in 2018. It has been agreed at the level of leaders… it will go in 2019 as well and we will have the opportunity to work on all the issues," India's Commerce and Industry Minister Suresh Prabhu told the local media on Tuesday.
The minister led the Indian delegation at the sixth RCEP ministerial meeting held in Singapore on Aug 30 and 31.
A successful deal would remove customs duties on a huge number of goods traded within the RCEP bloc, which would comprise 42% of the world's population and 40% of global gross domestic product (GDP).
Negotiations are proving difficult in several areas such as the services sector, e-commerce and protection of intellectual property.
India is apprehensive about lowering or eliminating duties for too many Chinese goods while seeking a better deal in the services sector for its professionals and companies.
Smaller countries within the 10-member ASEAN, which comprises Brunei, Cambodia, Indonesia, Malaysia, Myanmar, Singapore, Thailand, the Philippines, Laos and Vietnam, have serious concerns about opening up to large-scale people movement from the world's two most populated countries, China and India.
Many top ASEAN officials recently said they were hopeful the RCEP negotiations would be concluded this year.
The Indian Commerce Ministry said in a statement on Tuesday that "good progress" had been made so far with the successful conclusion of four chapters — Economic and Technical Cooperation; Small and Medium Enterprises; Customs Procedures and Trade Facilitation; and Government Procurement.
In the segment on trade in goods, the negotiators had been tasked to work on the ASEAN's non-paper, which is to be considered as the working assumption paper, the ministry said.
It said India reiterated the need for providing adequate flexibilities on various elements of the non-paper such as exclusion, reduction, staging and deviations.
Another tough issue is the Investor-State Dispute Settlement (ISDS), which allows an investor to raise a legal challenge against a host government.
"At India's behest, it was agreed that ISDS will not apply to MFN (most-favoured nation) and PPR (Prohibition of Performance Requirements)," the Commerce Ministry said.
RCEP negotiators will meet for another round of talks from Oct 17 to 24 in Auckland, New Zealand.