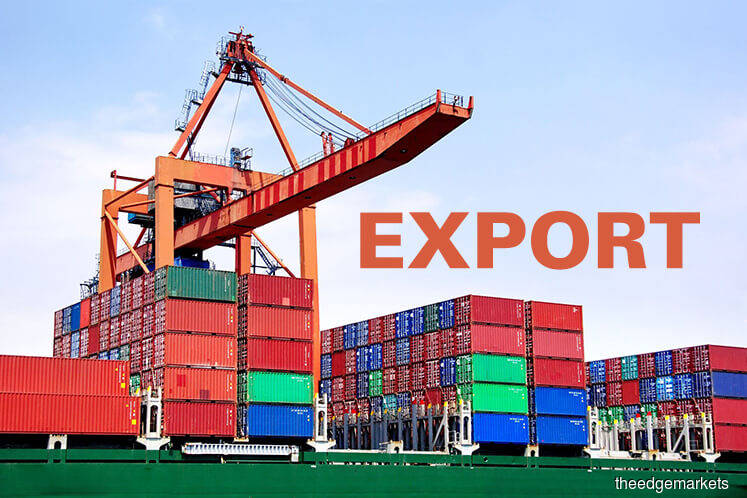 KUALA LUMPUR (Dec 5): Malaysia's exports is expected to continue with its double-digit growth momentum year-on-year (y-o-y) in October 2017, expanding at a faster pace of 17.9%, RAM Rating Services Bhd said.
This is largely premised on expectations of a rebound in export growth to Singapore and Japan, as well as a boost from the low-base effects of October last year, RAM said in a statement today.
Exports in September 2017 rose 14.8% y-o-y.
RAM said mineral fuel exports are anticipated to support overall export growth through the next few months.
"This is on the back of a markedly stronger Brent crude prices since September, which should lead to higher average export prices and, in turn, the nominal growth of mineral fuel exports. Brent crude prices typically lead the mineral fuel export unit value index by three to four months," the rating agency added in its statement.
On import growth, RAM expects it to increase by 20.2% y-o-y in October, given its strong correlation as a key input factor for exported goods and amid Malaysia's close linkage with the global value chain.
Going forward, trade momentum will likely moderate in the last two months of 2017, RAM said.
"Overall, trade surplus for October is projected to come in at RM10.2 billion," the ratings agency added.
"This is due to the higher-base effects from the previous corresponding periods and the projected deceleration of restocking activities for electronic goods, once inventory requirements have been fulfilled.
"Such moderation is consistent with the slower increase in electronics orders from key economies like Japan and Taiwan. That said, the resilient pace of industrial activity and upbeat global demand are anticipated to continue supporting the healthy expansion of exports and imports, through the rest of this year," the agency added.