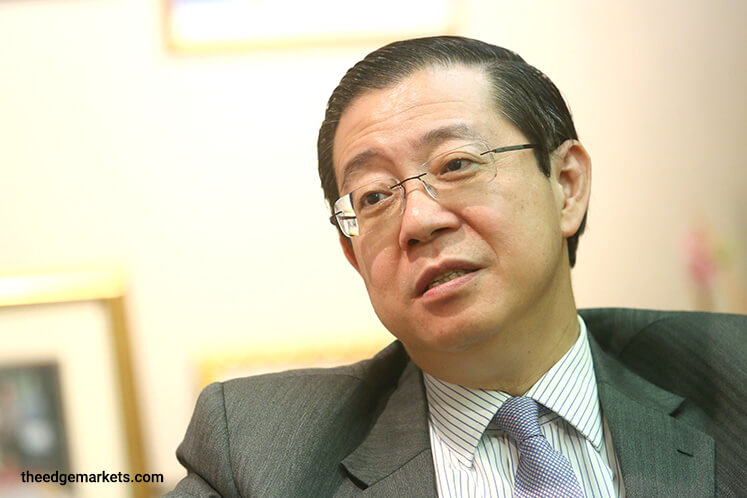 GEORGE TOWN (May 23): All contracts signed with the Penang government from now may no longer be kept confidential, following a change in administration policy to uphold the state's Freedom of Information Enactment.
Chief Minister Lim Guan Eng said private contractors would be asked to sign an agreement to allow details of the agreement they sign with the state government to be made public.
"Previously, the confidentiality clause was part of the standard format of agreements signed between private contractors and the state government. That's why all previous agreements with the state government inked so far [have] this clause.
"[However], in line with the state government's wish to establish the Freedom of Information Enactment, the clause has been viewed as having restricted the access to information for agreements containing the clause.
"Therefore, the state government has decided that for all agreements signed by the state government from now on, we would ask the contractors to allow public access to the data. The move is in line with [upholding the principles of] the Freedom of Information Enactment," said Lim in a written reply to Bukit Tengah assemblyman Ong Chin Wen during the Penang state assembly sitting.
The law, which came into effect on Jan 1, 2015, has come under criticism for failing to live up to its namesake.
Ong had asked the state government to list out agreements between government agencies and the private sector since 2008 that contained the confidentiality clause. The PKR backbencher also asked for the reasons each agreement had to incorporate the clause to be specified.
More than 100 applications have been made to view details of various state documents to date. But at present, the public's viewing of documents and agreements has been limited due to the invocation of the confidentiality clause.
Among documents widely sought after by interested parties, including Barisan Nasional groups, were the preliminary agreement the Penang government signed with Consortium Zenith BUCG Sdn Bhd to undertake feasibility studies for the RM6.3 billion highways and tunnel project, and the RM40 billion Penang Transport Master Plan agreement with Gamuda Bhd-led SRS Consortium.
During the motion of thanks to the Penang Governor Tun Abdul Rahman Abbas, Ong further questioned if the private sector held absolute right to refuse the government's request in making the documents open.
"Also, do any laws or acts stipulate that standard format agreements must contain confidentiality clauses? If there aren't such stipulations, why is the clause included in agreements?" he asked.