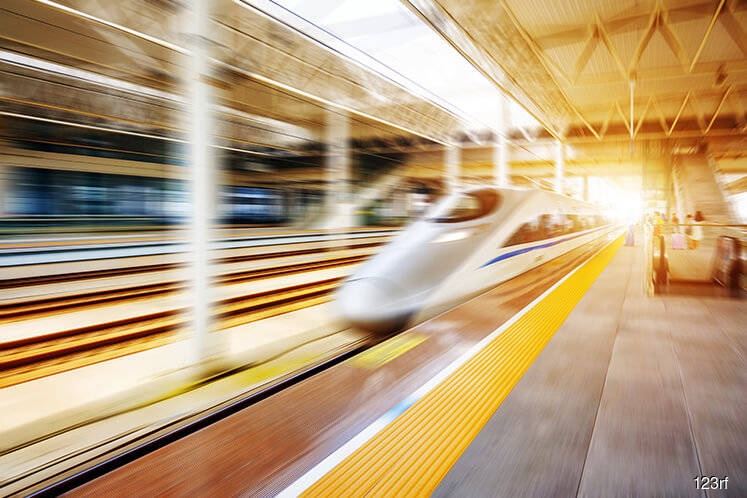 KUALA LUMPUR (Feb 9): Prasarana Malaysia Bhd and Singapore's SMRT Corp Ltd will form a joint venture (JV) company to operate the Johor Baru-Singapore Rapid Transit System Link (RTS Link).
The JV company will design, build, finance, operate, maintain and renew the RTS Link operating assets such as trains, tracks and systems.
In joint statement today, Prasarana and SMRT said they have accepted a letter of offer jointly issued by Malaysia's Prime Minister's Department (PMD) and Singapore's Land Transport Authority (LTA) for the two companies to form a JV company.
"The letter of offer underscores both PMD's and LTA's commitment towards granting a concession to the JV company to be the RTS Link operator, subject to the JV Co meeting the stipulated milestones, and terms and conditions for this project," they added.
This follows the signing of an RTS Link bilateral agreement by the two governments on Jan 16.
Prasarana and SMRT said they will now work towards executing a JV agreement and incorporating a JV company before June 30.
The concession agreement, which sets out the detailed terms of the first concession period of 30 years, is expected to be signed by Sept 30. The RTS Link is expected to commence passenger service by 2024.  
 
The RTS Link will connect the Bukit Chagar station in Johor Baru to the RTS Link Woodlands North station in Singapore, and will have the capacity to carry up to 10,000 passengers per hour per direction. This translates to an additional capacity of 60,000 users crossing the Causeway during peak hours, significantly alleviating congestion.