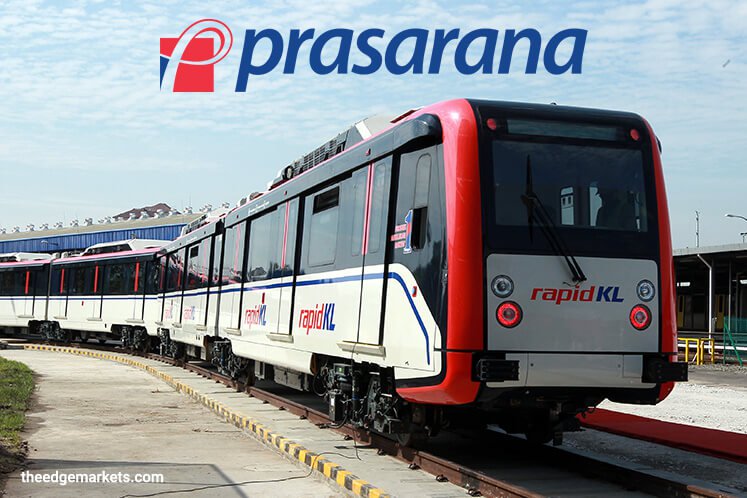 KUALA LUMPUR (July 14): Prasarana Malaysia Bhd, which has been blamed by the Finance Ministry recently for poor management which resulted in the jump of the Light Rail Transit 3 (LRT3) project cost, said today it had known the initial projected RM10 billion cost for the project was "inadequate".
In a statement today, Prasarana said the Cabinet had, in 2015, approved its issuance of government guaranteed bonds of RM10 billion for the construction of LRT3.
"The RM10 billion government guarantee which was approved on March 30, 2015, only took into account the cost for work package contracts and supply of feeder buses (RM9 billion), as well as land acquisition (RM1 billion).
"Prasarana was fully aware that the initial cost of LRT3 (RM10 billion) was inadequate, and a substantial increase would be needed for the project to be completed," it said.
It explained that the initial government guarantee excluded goods and services tax (which is now no longer required); fee for the project delivery partner (PDP); PDP reimbursable cost; contingencies; and owner's cost including contributions to utilities companies, staff cost, and more. 
Also not included were: owner's consultancy services like independent checking engineer reporting who would report to the Land Public Transportation Commission (SPAD); preliminary and general costs; land rental; cost claim; and interest during construction.
"On March 30, 2018, Prasarana formally requested approval to issue an additional RM22 billion government guaranteed bonds with the expectation that the final cost of LRT3 would increase to RM31.65 billion.
"Prasarana currently awaits instructions from the Ministry of Finance (MoF) on the rigorous and comprehensive cost rationalization to be approved. The Minister of Finance  Lim Guan Eng had announced that Cabinet had approved the reduced cost to be RM16.6 billion, a 47% reduction or savings of RM15 billion from the cost of RM31.65 billion. 
"Prasarana would abide by the instructions of MoF," the statement read, adding SPAD had also fully supported the MoF's decision to rationalize the cost of the project.
"In view of the financial constraints faced by the Government, Prasarana supported the decision to remove stations with projected lower ridership from the alignment to further reduce cost. SPAD has also fully sanctioned the proposed reductions in stations, which would not be expected to see a high passenger load. 
"Nevertheless, provisions have been made for new stations to be built, or existing stations to be
upgraded when demand increases in the future," it added.
On July 10, Lim announced that LRT3's projected cost has jumped to RM31.65 billion, and said a drastic cost reduction was needed to make the project feasible and cost-effective.
He also said the finance ministry would not support any additional funding required for the project unless the cost is significantly rationalized without compromising the rail network's integrity, safety and quality of service.
Two days later, Lim said the LRT3's final cost has been cut to RM16.63 billion, after renegotiation and rationalisation undertaken with all key stakeholders, including Prasarana, the PDP MRCB-George Kent (M) Bhd joint venture, and SPAD.
This final sum, he said, comprises all project costs, including but not limited to: work package contracts, land acquisition, project management, consultancy fees, operational and overhead costs, and interest during construction.