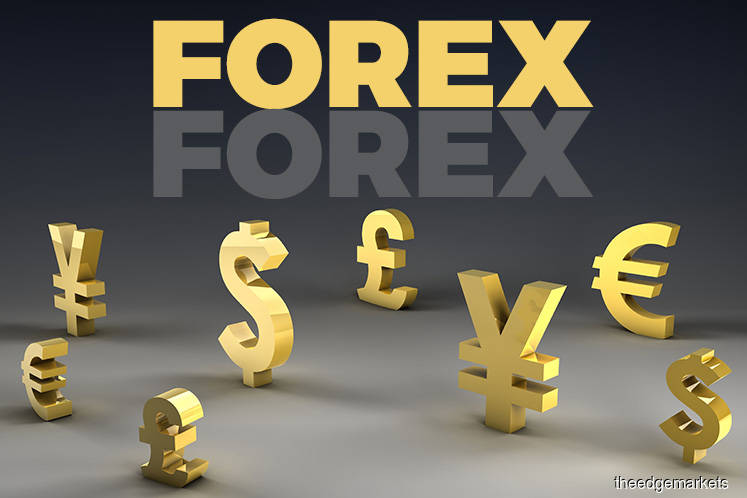 TOKYO (Aug 30): The British pound held firm in Asian trade on Thursday, after making its biggest gains in seven months the previous day, taking heart from the European Union's offer of a post-Brexit 'partnership'.
The pound surged as fears of a 'hard Brexit' eased after Michel Barnier signalled an accommodative stance towards London in ongoing talks.
Barnier said that the bloc was prepared to offer Britain a partnership, though no "single market a la carte", which bolstered risk sentiment.
Sterling rose 0.08% to a four-week high of US$1.3039, extending its gains after surging more than 1.2% overnight, its largest daily gain since Jan 24.
"The news is likely to have triggered short-covering by some traders who held a sizable net short positions in the pound, assuming little progress was being made before the (Salzburg) EU summit on September 19-20," said Yunosuke Ikeda, chief forex strategist at Nomura Securities.
The dollar index against a basket of six major currencies struggled near a four-week low of 94.434 touched on Tuesday, dragged down by the pound's rally. It last traded at 94.585, up 0.07% on the day.
The euro was steady at US$1.170 after edging up 0.1% the previous day. The dollar was flat at 111.63 yen after rising 0.4% overnight.
"The dollar has been falling over the past these two weeks," said Tohru Sasaki, head of markets research at JPMorgan Chase Bank in Tokyo.
"As investors' focus shifted to the NAFTA and Brexit negotiations, the dollar didn't get much of a boost from weak emerging market currencies."
The foreign exchange market still kept a wary eye on the Turkish lira which fell roughly 3% to a two-week low the previous day amid lingering concerns over Turkey's currency crisis.
Other struggling emerging market currencies also drew attention, with Argentina's peso slumping overnight to a record low versus the dollar as investor confidence in President Mauricio Macri evaporated.
The International Monetary Fund said it was studying a request from Argentina to speed up disbursement of a US$50 billion loan programme, with the peso collapsing.
New Zealand's dollar fell as much as 0.89% to US$0.6652 after business confidence sunk to a decade-low in August.
The offshore Chinese yuan dipped 0.2% to 6.8330 per dollar, extending its losses into a third session.