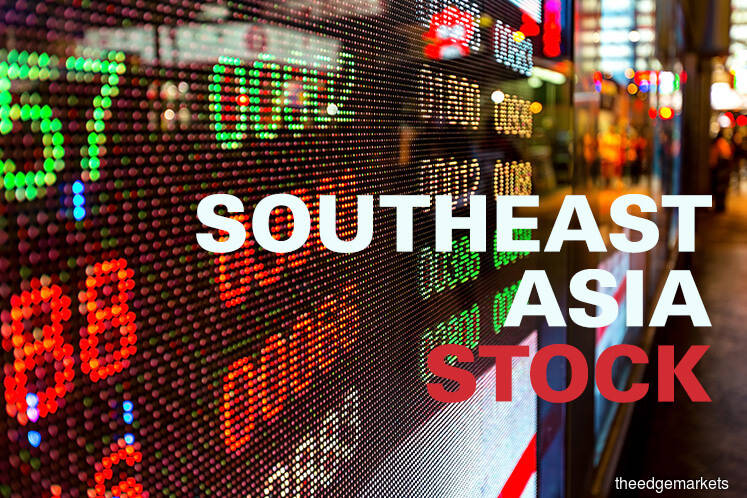 BENGALURU (Sept 6): Philippine stocks fell sharply for a second straight session on Thursday as the country's high inflation rate kept the mood sour and added to market jitters arising from Turkey and Argentina.
Indonesian shares clawed back from a steep decline in the previous session, their worst one-day drop in nearly two years. However, the rupiah lingered near its weakest level last seen two decades ago.
"The onslaught of strong USD and sell-off in emerging market currencies, led by the Argentine Peso and Turkish Lira have paused, with some signs of buy-back," Mizuho Bank said in a report.
"But this pause should not be mistaken as a turning point because there is no sight of a panacea for the underlying chills about emerging markets just yet."
Philippine shares fell 1.5% to their lowest close in over two weeks.
The country's annual inflation rate hit its highest in nearly a decade in August, data showed on Wednesday.
"The action we have seen globally is really more of fleeing to safety... basically outflows from risky assets," said Fio De Jesus, an analyst at Manila based RCBC Securities.
The Philippines saw about US$18.9 million of foreign outflows on Thursday, according to Thomson Reuters data.
Meanwhile, Indonesian shares marked their best trading day in over two weeks, with the index of the country's 45 most liquid stocks up 2.2%.
Financials and consumer staples led the gains on the Indonesian benchmark with Bank Central Asia rising 3%.
Singapore index fell for a second day, dragged down by real estate and industrial stocks.
Malaysian shares were marginally higher after five sessions of declines.
SOUTHEAST ASIAN STOCK MARKETS
Change on day
| | | | |
| --- | --- | --- | --- |
| Market | Current | Previous close | % move |
| Singapore | 3147.69 | 3156.28 | -0.27 |
| Bangkok | 1693.94 | 1686.37 | 0.45 |
| Manila | 7638.71 | 7752.27 | -1.46 |
| Jakarta | 5776.095 | 5683.501 | 1.63 |
| Kuala Lumpur | 1798.57 | 1795.5 | 0.17 |
| Ho Chi Minh | 958.19 | 968.44 | -1.06 |
Change on year
| | | | |
| --- | --- | --- | --- |
| Market | Current | End 2017 | % move |
| Singapore | 3147.69 | 3402.92 | -7.50 |
| Bangkok | 1693.94 | 1753.71 | -3.41 |
| Manila | 7638.71 | 8558.42 | -10.75 |
| Jakarta | 5776.095 | 6355.654 | -9.12 |
| Kuala Lumpur | 1798.57 | 1796.81 | 0.10 |
| Ho Chi Minh | 958.19 | 984.24 | -2.65 |