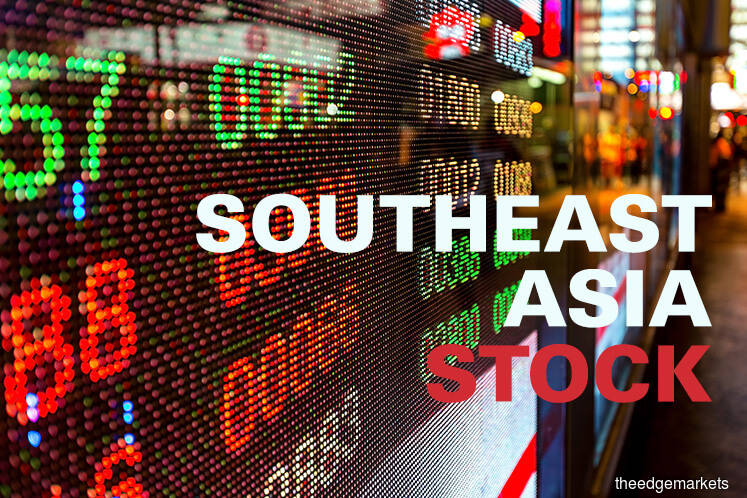 (Dec 4): Philippine shares ended higher on a day of mixed trading across Southeast Asian markets before the release of the country's inflation figures, while weak Singaporean manufacturing data pulled stocks in the city-state lower on Tuesday.
The Philippine benchmark index climbed 2.3% as investors awaited the announcement of November consumer inflation rates on Wednesday. A Reuters poll showed that inflation was likely to soften for the first time in almost a year.
"I believe (the rise) is largely the flow towards the emerging markets, continuing from yesterday," said Charles William Ang, an associate analyst with COL Financial Group.
On Monday, Southeast Asian stocks surged in line with global shares after a truce in trade relations between the United States and China.
"However, the most probable fundamental cause (for the rise in Philippine shares) might be that inflation is going down," Ang said.
The Philippines has been battling soaring consumer prices, prompting the government to shave its yearly economic growth target in October, and any easing in inflation rates would be a welcome sign for the economy.
Industrial and financial shares led the Philippine rally. SM Investments Corp and SM Prime Holdings strengthened 3.4% and 2.5% respectively.
Losses in technology and financial stocks pulled Singapore's main index 0.7% lower — ending four days of gains — after data showed sluggish manufacturing growth in November, the slowest in 16 months.
Venture Corp Ltd dropped 3.4%, while Yangzijiang Shipbuilding Holdings Ltd slid 4.6%.
Meanwhile, Vietnamese stocks jumped 0.8%, with the real estate sector accounting for more than half of all gains.
Financial and energy shares powered a 0.6% increase in Indonesian stocks.
Malaysian stocks fell, shedding 0.3% ahead of release of October trade data on Wednesday.
A Reuters poll showed Malaysia's exports are expected to rise 6.2% in October from a year earlier, slightly slower than the previous month's pace.
    
SOUTHEAST ASIAN STOCK MARKETS
    
 Change on the day
| | | | |
| --- | --- | --- | --- |
| Market | Current | Previous close | Pct Move |
| Singapore | 3167.79 | 3190.62 | -0.72 |
| Bangkok | 1672.32 | 1672.61 | -0.02 |
| Manila | 7703.92 | 7532.9 | 2.27 |
| Jakarta | 6152.86 | 6118.32 | 0.56 |
| Kuala Lumpur | 1694.99 | 1699.72 | -0.28 |
| Ho Chi Minh | 958.84 | 951.59 | 0.76 |
Change on year
| | | | |
| --- | --- | --- | --- |
| Market | Current | End prev yr | Pct Move |
| Singapore | 3167.79 | 3402.92 | -6.91 |
| Bangkok | 1672.32 | 1753.71 | -4.64 |
| Manila | 7703.92 | 8,558.42 | -9.98 |
| Jakarta | 6152.86 | 6,355.65 | -3.19 |
| Kuala Lumpur | 1694.99 | 1796.81 | -5.67 |
| Ho Chi Minh | 958.84 | 984.24 | -2.58 |