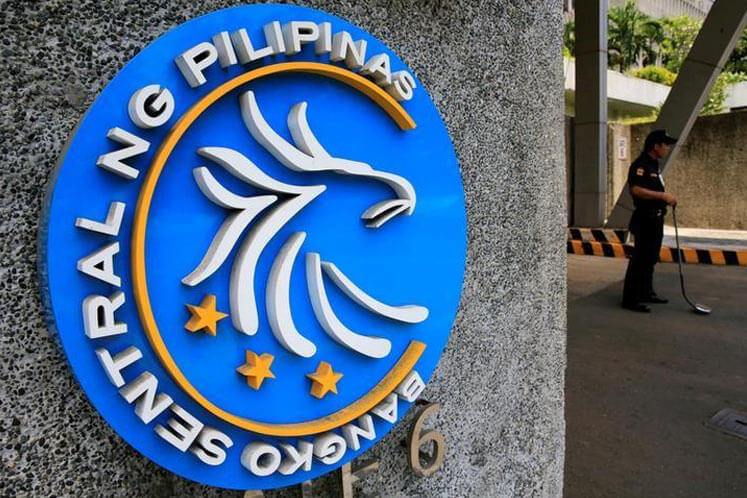 MANILA (Oct 4): The Philippines' plan to overhaul its tax system will only have a modest inflationary impact and will not need a monetary policy response, said the central bank governor, who also brushed off a sharp decline in the peso currency in an upbeat message on the economy.
"Any moderate, short-lived inflationary impact of (the tax reform) need not be responded to by monetary policy," Nestor Espenilla told Reuters in an interview on Wednesday for the Global Markets Forum.
The tax reforms are crucial to President Rodrigo Duterte's ambitious plans to foster higher, sustainable growth through his US$180 billion "Build, Build, Build" infrastructure campaign. The measures were approved by the lower house of Congress in May, but have yet to be endorsed by the Senate.
If implemented next year, the tax reforms should only lift consumer prices by less than half a percentage point and the impact will diminish from 2019 onwards, Espenilla said.
The Philippines has kept its key interest rates unchanged since raising them by 25 basis points in September 2014 as inflation remained tame despite robust growth making it one of Asia's strongest performing economies this year.
Espenilla, who took the helm at the central bank in July, also said any cuts in the banks' reserve requirement will be "measured" and "calculated" and that authorities are looking at developing the debt market by creating "longer-dated instruments to support infrastructure programs."
"It can also absorb liquidity that will be released with the lowering of the reserve requirement," he said.
The central bank has flagged a plan to eventually reduce the amount that banks need to park with the central bank, currently at 20% and one of the highest in the region, as it reduces its reliance on this tool to manage liquidity.
Commenting on the peso, which has sunk to 11-year lows making it the worst performing Asian currency this year, Espenilla said there was no need for foreign exchange controls.
"Why do we need to operate foreign exchange controls as if it is a crisis economy, as if it needs to be rationed?" he said.