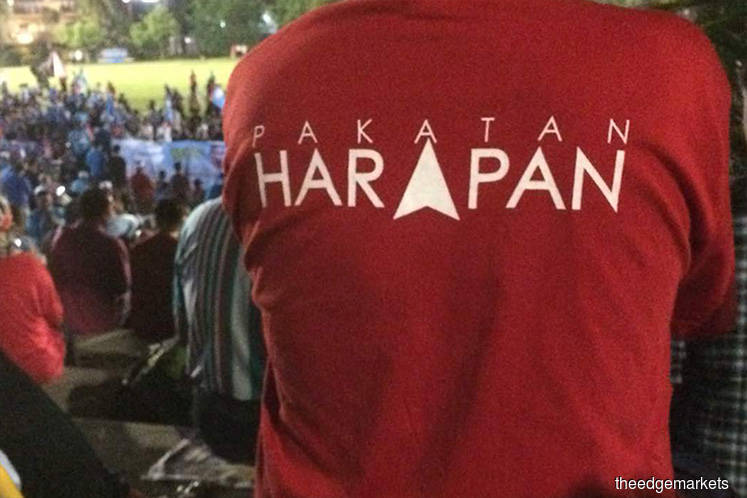 BALAKONG (Sept 5): Pakatan Harapan (PH), which is contesting for the first time under its banner in the Balakong by-election, is expected to win the state seat comfortably amid a low-key but long campaigning period, dampened by lackadaisical attitude of the voters.
Political analysts have predicted voters turnout on Saturday will be low, a repeat of the Sg. Kandis by-election on Aug 4. 
According to political commentator Tang Ah Chai, people are not as keen to go out and vote in a by-election, compared to the last general elections which was held barely four months ago.
He added that voters also felt unmotivated as no matter the outcome, it would not have an impact on the Selangor state legislative assembly, where Pakatan Harapan currently rules with a huge majority of 51 out of 56 seats. 
"PH will have a high chance to win this state seat. Moreover, the aura of its late elected representative (Eddie Ng Tien Chee) is still strong. Voters in Balakong look up to him and this sentiment will certainly give an edge to PH over MCA," he said to Bernama.
PH candidate from DAP Wong Siew Ki is slogging it out with MCA's Tan Chee Teong in the Sept 8 Balakong by-election.
This by-election is also a baptism of fire for MCA which is contesting under its own banner for the first time in an election.
Tang said that despite having chosen not to use the Barisan Nasional banner, MCA still failed to appeal to voters in Balakong, adding that the party's inability to reinvent had further worsened its already estranged relationship with the Chinese community.
"Although MCA uses its own logo, the Chinese see it as still very much part of BN. They are of the view that MCA is weak and does not have a firm stand in regards to their position and future direction in BN," he added.
The Balakong state constituency was created and contested for the first time in 1995, and for three consecutive terms it had been won by MCA's Datuk Hoh Hee Lee who stood under the BN banner. 
In 2008, the predominantly Chinese seat was captured by the DAP, which was then the opposition party, and since then had defended the seat with huge majority votes.
During the last general election in May 9, Ng who perished in a car accident on July 20, had retained the seat with a whopping 35,538 majority votes.
Analyst Datuk Dr Cheah See Kian said the Balakong by-election would be a crucial battle ground for the nemesis parties to gauge the Chinese support. 
He said historically, Chinese voters had always been inclined to vote for the opposition and relied on them to highlight their interests and problems in the state government. 
"They have successful voted in the opposition in the last general election and they (the then opposition) has now become the government. In Selangor, there are only five opposition seats.
"Are they going to still depend on the PH to really fight for them in the state assembly now or will they elect and let the opposition do the job. So for this by-election it will be very interesting to see how they will vote," he said.
The concern in a low turnout on voting day has also prompted the Information Department under the Communications and Multimedia Ministry to launch a mobile unit to broadcast information to voters and urging them to come out to vote on Sept 8.
Nevertheless, despite outsiders' perspective on the seemingly apathetic constituents towards the by-election, voter Ho Kuan Kiew said that did not imply the voters here were unaware or even unconcerned.
He said he had followed closely the national political developments and had never missed out on the agenda put forward by both contending candidates since the campaign period started.
He told Bernama that he was even confident that majority of the voters here had made up their mind.
"Tan Chee Teong is a good man. He is hard working and very down to earth. Personally I like him, many of us here like him but too bad, he chose to contest for the wrong party," he added.
A total of 62,219 registered voters in Balakong are eligible to vote in this by-election. - Bernama