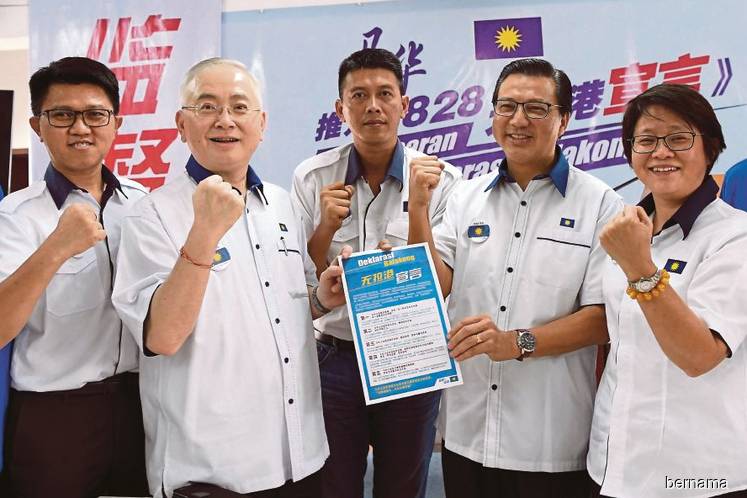 SHAH ALAM (Sept 5): Pakatan Harapan (PH) has described the MCA as "traitors" to the non-Muslim voters in the Balakong State constituency when the party openly cooperated with PAS which intends to create an Islamic theocratic government in the country.   
PH Balakong by-election chairman Ean Yong Hian Wah said the collaboration proved that MCA's claims to reject PAS' intention was a lie.
"Last night PAS secretary-general Datuk Takiyuddin Hassan spoke at the MCA stage to support the MCA candidate, Tan Chee Teong. This clearly shows that MCA has been working with PAS.
"So what the MCA says that they reject PAS' intention to create a theocratic state is a lie," Hian Wah, who is also Seri Kembangan assemblyman, told reporters at the Selangor State Legislative Assembly lobby here today.
Hence he urged MCA president, Datuk Seri Liow Tiong Lai, and his deputy, Datuk Seri Wee Ka Siong, to step forward and explain their stand to the voters in Balakong.
For the first time yesterday, PAS' top leaders attended the MCA campaign ceramah for the Balakong by-election in Taman Tun Perak, Balakong.
The by-election on Aug 8 is witnessing a straight fight between PH candidate Wong Siew Ki and MCA candidate Tan Chee Teong.