This article first appeared in The Edge Financial Daily, on May 3, 2018.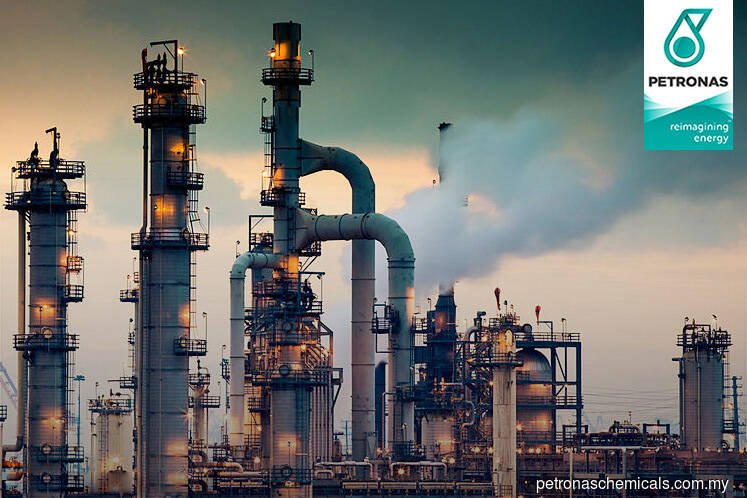 KUALA LUMPUR: Petronas Chemicals Group Bhd (PetChem) will spend RM4.3 billion in capital expenditure (capex) over two years for its petrochemical projects at the Pengerang Integrated Complex (PIC) in Johor.
Its chairman Datuk Md Arif Mahmood said the petrochemical projects, progressing on schedule, are 74% complete. The overall project, including refineries, is 87% finish.
The petrochemical projects are expected to be operational in 2019, during which the group will be able to broaden its product portfolio and further diversify into derivatives, specialty chemicals and solutions, while expanding its overall production capacity.
The group has also earmarked RM600 million a year as operational capex over two years, with most of it for maintenance and statutory turnaround of its facilities this year.
"The high number of plants' turnaround poses a challenge for us this year to maintain last year's utilisation rate of 91% across our plants," Md Arif told a press conference after the group's annual general meeting yesterday.
He foresees demand remaining strong as the global economy is expected to grow at 3.9% this year. Likewise for the group's margins, he added.
"We are still focused on making sure we can maintain a high utilisation rate for our plants," he said, pointing to PetChem's earnings before interest, taxes, depreciation and amortisation  margin of 38% last year, in line with its customary 31% to 38% range.
Besides PIC, PetChem's key growth projects include the Integrated Aroma Ingredients Complex and the Highly Reactive Polyisobutene (HR-PIB) in Gebeng, Pahang.
The Integrated Aroma Ingredients Complex is expected to commence this year, producing aroma ingredients — citral, citronellol and L-menthol — to meet demand from the fragrance and flavour industries. Meanwhile, HR-PIB came on stream in January.
In its 20-year plan, PetChem intends to grow its specialty chemicals business to 15% of revenue, from 5% currently.
PetChem managing director and chief executive officer Datuk Sazali Hamzah said it will continue assessing opportunities in downstream derivatives and specialty chemicals in its plants at Pengerang, Kertih, Gebeng, as well as Sabah and Sarawak.
"PIC's completion, as well as the current plants that we have, will provide a lot more opportunities to grow in the areas of chemicals, derivatives and specialty chemicals," Sazali said.
PetChem recorded its highest-ever sales volume during the financial year ended Dec 31, 2017 (FY17) at 8.1 million tonnes compared with 7.3 million tonnes in FY16. This was contributed by the start of one of its growth projects, the Petronas Chemicals Fertiliser Sabah Sdn Bhd, previously known as Sabah Ammonia and Urea. The plant, which started commercial operations in May 2017, has further strengthened the group's production volume which grew almost 10% to 10.1 million tonnes from 9.2 million tonnes in the previous year.
With the increase in sales volume coupled with better market prices, PetChem expanded its net profit in FY17 by 42% year-on-year (y-o-y) to RM4.18 billion, on the back of a 26% y-o-y rise in revenue to RM17.41 billion.