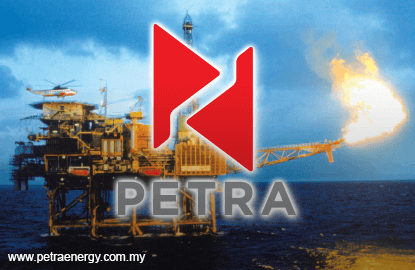 KUALA LUMPUR (Aug 9): Petra Energy Bhd has entered into a memorandum of understanding (MoU) with Pekat Teknologi Sdn Bhd, which will pave the way for Petra to venture into the solar photovoltaic (PV) segment.
According to a bourse filing, Petra said the parties intend to pursue opportunities in relation to the design, procurement, installation, commissioning and operation of solar PV systems.
Pekat is involved in providing solutions for the design, supply, distribution and installation of lightning protection systems, earthing systems, surge protection systems and PV renewal energy technology, and is also the distributor of Sungrow PV products.
"There is no contract value stated as this MoU serves as an intention of the parties to cooperate and collaborate on an exclusive basis to bid for potential project.
"The duration of this MoU is two years, effective from Aug 9, 2016, and will expire on Aug 8, 2018, with an extension option as may be mutually agreed between the parties," said the company.
Petra closed unchanged at RM1.18 today, giving it a market capitalisation of RM378.72 million.