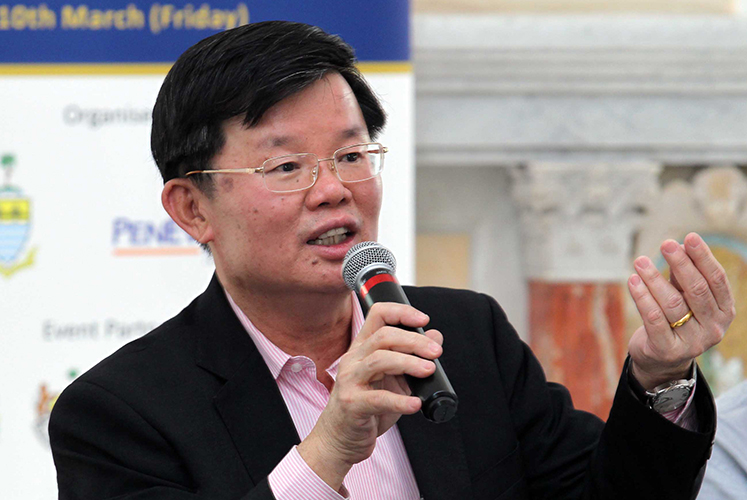 GEORGE TOWN (Nov 9): Penang Forum, a coalition of public-interest civil society groups today gathered in front of the State Legislative Assembly building here to protest the proposal of the Penang state government to build two hotels on the peak of Penang Hill.
Penang Forum member, Khoo Salma Nasution, said the project would affect the ecology and environment of the highland area.     
She said the proposal to construct the hotels had been raised in the early 1990s but the plan was cancelled due to protests from various groups.
"The ecology in Penang Hill is very fragile and all forms of developments at the peak should be stopped for the safety of residents and the flora and fauna there," she told reporters after holding a peaceful assembly to protest the project here today.
Yesterday, Chief Minister Chow Kon Yeow announced that two hotels would be built on the peak of Penang Hill to meet the needs of the resort area.
According to Chow, the five-storey hotel with about 200 rooms will be built behind Convalescent Bungalow next year.
Meanwhile, Preservation of National Heritage (Peka) national exco member Pam Ooi said Penang Hill experienced almost 200 landslides last year due to storms.
"Penang Hill does not need any development project as the hill is quite fragile and any development will bring higher risk of safety to the residents there.
"We will continue to protest the development project at Penang Hill if it was approved by the authorities as human lives and environment are at stake," she said.