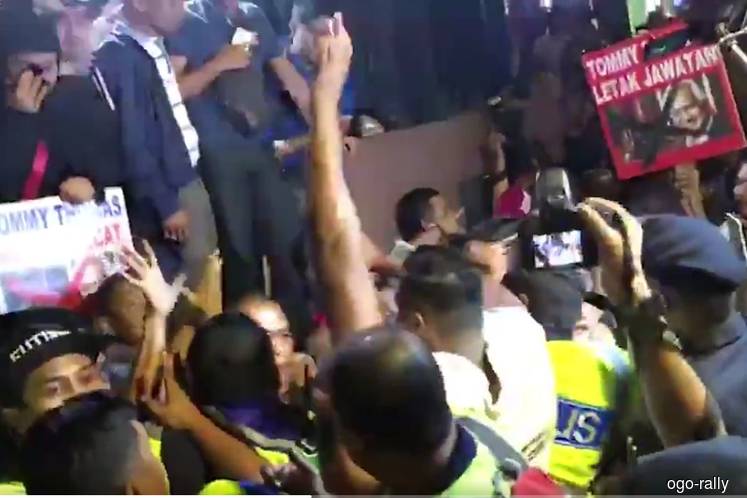 KUALA LUMPUR (Sept 7): The peaceful rally promised by the organiser of the rally called 'Funeral Ceremony of the Attorney-General's Institution' became tense when the group tried to go against police who were controlling the situation outside a shopping complex on Jalan Tunku Abdul Rahman.
The situation became tense when the group led by Pemantau Malaysia Baru president Datuk Lokman Noor Adam tried to move the rally to the Campbell shopping centre but were stopped by the police.
The rally was held to protest the decision by the Penang High Court to acquit Finance Minister Lim Guan Eng and businesswoman Phang Li Koon over their corruption charges involving the purchase of land and a bungalow on Jalan Pinhorn, Penang.
They also urged Attorney-General Tommy Thomas to resign as they claimed he had misused his authority in this case.
Dang Wangi District Police Chief ACP Shaharuddin Abdullah said the organisers of the rally had not given notice of the rally or obtained a permit.
He said the police only monitored and controlled the situation but no arrests were made.
"The rally is being investigated under the Peaceful Assembly Act 2012. Their actions of marching without police permit is an offence," he told reporters here today.