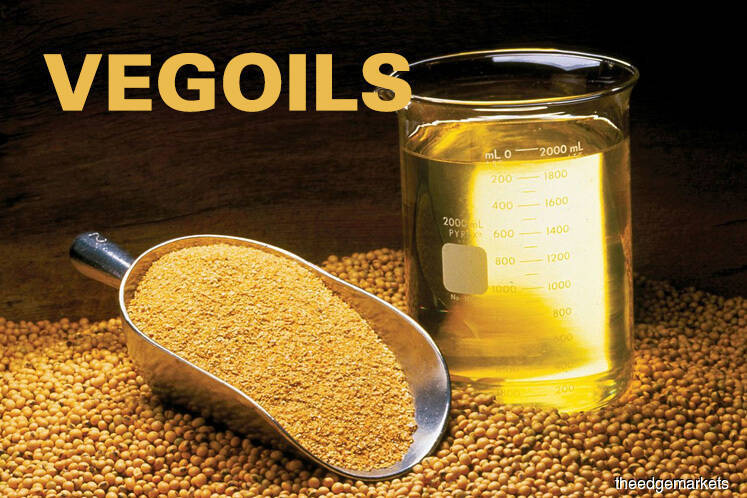 KUALA LUMPUR (Aug 29): Malaysian palm oil futures slipped on Wednesday evening on the back of bearish price and production outlooks, especially in top producer Indonesia.
The benchmark palm oil contract for November delivery on the Bursa Malaysia Derivatives Exchange was down 0.7% at 2,217 ringgit (US$540.07) a tonne at the close of trade.
Trading volumes stood at 33,732 lots of 25 tonnes each at the end of the trading day.
"The forecasts were not very friendly," said a futures trader in Kuala Lumpur, referring to outlooks given by analysts at an industry conference in Kuala Lumpur on Wednesday afternoon.
Malaysian palm oil futures need to fall to 2,100 ringgit a tonne to regain competitiveness, said Dorab Mistry, while James Fry forecast that Malaysian palm oil prices should trade around 2,200 ringgit a tonne until December.
Analyst Thomas Mielke forecast on Tuesday that palm oil futures will likely rise to not more than 2,500 ringgit per tonne in the next six months, while the lower limit was at 2,100 ringgit.
"We're also hearing that Indonesia is oversupplied," added another futures trader earlier in the day, contributing to the market's concerns.
Indonesia's 2018 crude palm oil output is set to climb by 4-6 million tonnes from last year to 40-42 million tonnes, said Togar Sitanggang, vice chairman of the Indonesian Palm Oil Association (GAPKI).
Palm oil output typically rises in the third and fourth quarter of the year, in line with seasonal trends.
Indonesia and Malaysia together account for nearly 90% of global palm oil supply.
In other related oils, the Chicago December soybean oil contract was down 0.03%, while the January soybean oil contract on China's Dalian Commodity Exchange declined 0.5%.
The Dalian January palm oil contract fell 0.4%.
Palm oil prices are impacted by movements of other edible oils, as they compete for a share in the global vegetable oils market.
(US$1 = 4.1050 ringgit)
(US$1 = 70.5700 Indian rupees)
(US$1 = 6.8248 Chinese yuan)