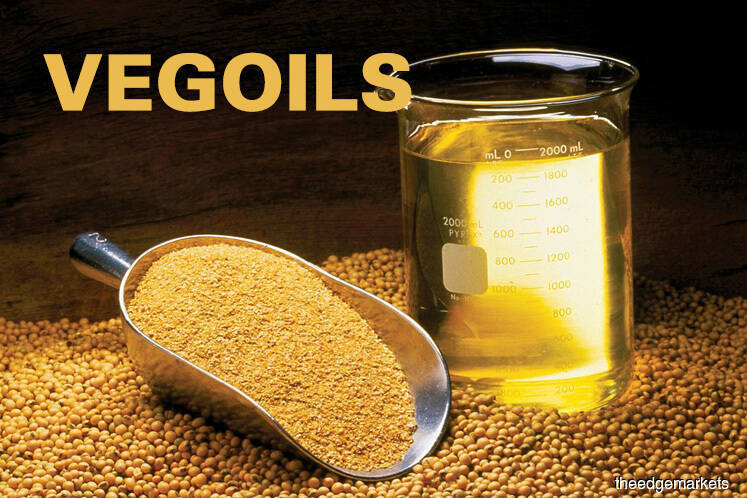 KUALA LUMPUR (Sept 6): Malaysian palm oil futures fell for a second straight session on Thursday, on bearish production and inventory forecasts for August, while weakness in related edible oils also weighed on the market. 
Palm oil end-stocks in August likely gained 9% to a six-month high of 2.41 million tonnes and output was seen rising 9.9% to 1.65 million tonnes, a Reuters poll showed.
The benchmark palm oil contract for November delivery on the Bursa Malaysia Derivatives Exchange was down 0.5% at 2,279 ringgit (US$549.69) a tonne at midday break. It hit a two-month high of 2,303 ringgit in the previous session.
Trading volumes stood at 8,293 lots of 25 tonnes each at noon.
"All the polls ahead of official data release are bearish," said a Singapore-based futures trader, referring to the Reuters poll, as well as forecasts by industry analysts. 
Another futures trader said the market also tracked overnight losses in soyoil on the Chicago Board of Trade.
The Chicago September soybean oil contract was flat around 0456 GMT on Thursday, after shedding 0.7% on in the previous session due to renewed concerns about the U.S.-China trade war. 
U.S. President Donald Trump said on Wednesday the United States was not yet ready to come to an agreement over trade disputes with China, but that talks would continue.
In other related oils, the January soybean oil contract on China's Dalian Commodity Exchange fell 0.3%, while the Dalian January palm oil contract was down 0.4%.  
Palm oil prices are impacted by movements of other edible oils, as they compete for a share in the global vegetable oils market.
    
 Palm, soy and crude oil prices at 0456 GMT 
 Contract          Month    Last  Change     Low    High  Volume
 MY PALM OIL       SEP8     2223  -16.00    2223    2233       2
 MY PALM OIL       OCT8     2257  -13.00    2256    2267     348
 MY PALM OIL       NOV8     2279  -12.00    2278    2290    4281
 CHINA PALM OLEIN  JAN9     4926  -22.00    4924    4948  186806
 CHINA SOYOIL      JAN9     5856  -16.00    5850    5882  172016
 CBOT SOY OIL      SEP8    28.18   +0.00       0       0     137
 INDIA PALM OIL    SEP8   604.70   +1.60  602.00   604.7      79
 INDIA SOYOIL      SEP8      743   +0.15     741   743.5    1080
 NYMEX CRUDE       OCT8    68.64   -0.08   68.41   68.69   23641
 Palm oil prices in Malaysian ringgit per tonne
 CBOT soy oil in U.S. cents per pound
 Dalian soy oil and RBD palm olein in Chinese yuan per tonne
 India soy oil in Indian rupee per 10 kg
 Crude in U.S. dollars per barrel
   
(US$1 = 4.1460 ringgit)
(US$1 = 71.8200 Indian rupees)
(US$1 = 6.8358 Chinese yuan)