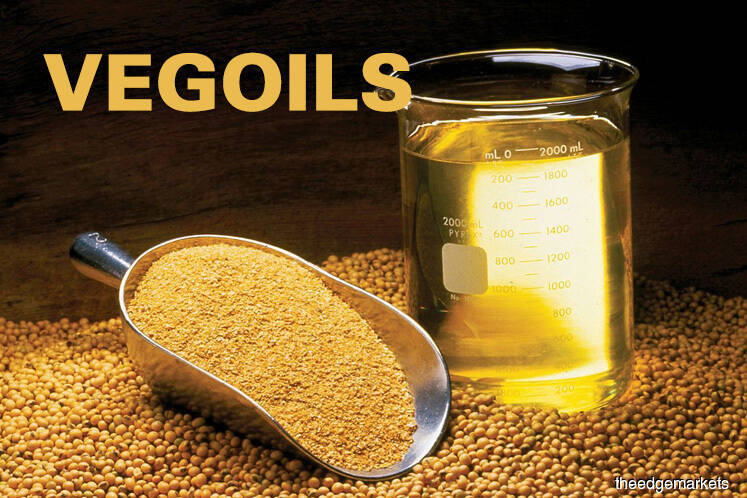 KUALA LUMPUR (Aug 15): Malaysian palm oil futures edged lower in first-half trade on Wednesday, tracking losses in US soyoil and on weak export demand.
Also, weighing on sentiment was weakness in the Indian rupee which has made imports expensive for local buyers in the South Asian nation.
This will hurt palm oil export demand in Malaysia as India is the world's biggest importer of edible oils.
The rupee fell to a record low of more than 70 per dollar level on Tuesday as concerns about Turkey's economic woes spreading to other emerging markets such as India persisted.
Indian markets were closed on Wednesday for a holiday.
The benchmark palm oil contract for October delivery on the Bursa Malaysia Derivatives Exchange was down 0.2% at RM2,209 (US$538.65) a tonne at the midday break.
Trading volumes stood at 13,963 lots of 25 tonnes each at noon.
"There is also very low demand for the month of August which I expect to go lower," said a Kuala Lumpur-based trader.
Malaysia's palm oil shipments in the first half of August also slid, with inspection company AmSpec Agri Malaysia reporting a 14.6% decline in exports from a month earlier.
Traders said they expected buyers to hold off imports from Malaysia in August as the Southeast Asian nation reduced its export tax on crude palm oil for September to zero from 4.5% this month.
Palm oil is biased to fall into a range of RM2,165-2,179 per tonne, as it has completed a bounce, or the first round of this bounce from RM2,140, according to Reuters market analyst for commodities and energy technicals Wang Tao.
In other related oils, the Chicago December soybean oil contract was down 0.4%, while the January soybean oil contract on China's Dalian Commodity Exchange gained 0.3.
Meanwhile, the Dalian January palm oil contract slipped 0.3%.
Palm oil prices are impacted by movements of other edible oils, as they compete for a share in the global vegetable oils market.
Palm, soy and crude oil prices at 0518 GMT
| | | | | | | |
| --- | --- | --- | --- | --- | --- | --- |
| Contract | Month | Last | Change | Low | High | Volume |
| MY PALM OIL | AUG8 | 0 | +0.00 | 0 | 0 | 0 |
| MY PALM OIL | SEP8 | 2198 | +1.00 | 2196 | 2202 | 406 |
| MY PALM OIL | OCT8 | 2209 | -4.00 | 2206 | 2217 | 5760 |
| CHINA PALM OLEIN | JAN9 | 4896 | -16.00 | 4894 | 4932 | 147780 |
| CHINA SOYOIL | JAN9 | 5872 | +16.00 | 5868 | 5902 | 227876 |
| CBOT SOY OIL | DEC8 | 28.5 | -0.10 | 28.5 | 28.64 | 1880 |
| INDIA PALM OIL | AUG8 | 595.70 | -0.20 | 592.20 | 596.7 | 725 |
| INDIA SOYOIL | AUG8 | 733 | -0.80 | 726.5 | 734.2 | 5280 |
| NYMEX CRUDE | SEP8 | 66.66 | -0.38 | 66.51 | 66.83 | 16477 |
Palm oil prices in Malaysian ringgit per tonne
CBOT soy oil in US cents per pound
Dalian soy oil and RBD palm olein in Chinese yuan per tonne
India soy oil in Indian rupee per 10 kg
Crude in US dollars per barrel
(US$1 = RM4.1010)
(US$1 = 69.9500 Indian rupees)
(US$1 = 6.9050 Chinese yuan)