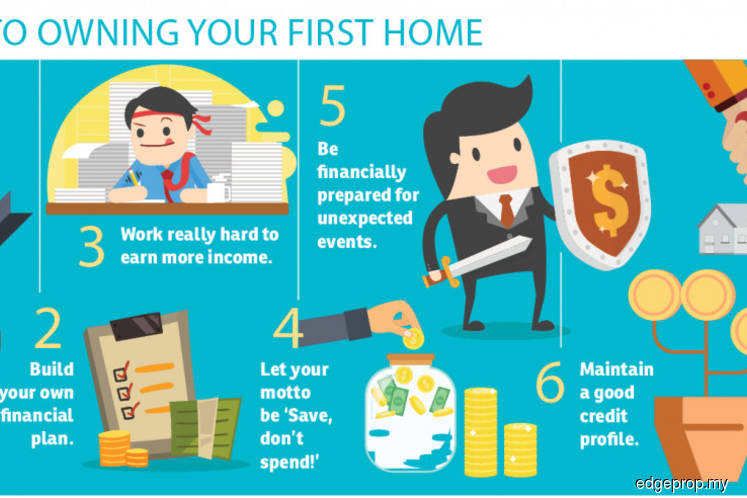 UNLESS they were as lucky as Justin Bieber (and as talented) or Kendall Jenner (plus the ravishing looks), chances are our fresh graduates are slogging away to tide them through another month of decent meals, phone bill, education loan repayment and probably even car loan instalment.
Buy a house? Not that it has not crossed their minds, but the lofty prices of properties against incomes that don't grow in tandem with inflation rates have daunted many youths from making such dreams a reality, unless they have parents who can chip in.
Despite the odds though, some young adults have proven that it is possible to acquire a house or two before the age of 25 — with their own earnings. And no, it's not because they come from rich families, nor do they draw five-figure monthly salaries.
Six such achievers share their stories with EdgeProp.my, and unsurprisingly, one common trait shared by all of them is strong self-discipline in spending and savings, which helped them earn the first barrel of gold to purchase their first properties. Most of them also work very hard to earn extra income and are very focused on their goals — to build wealth from young via the right investment tool.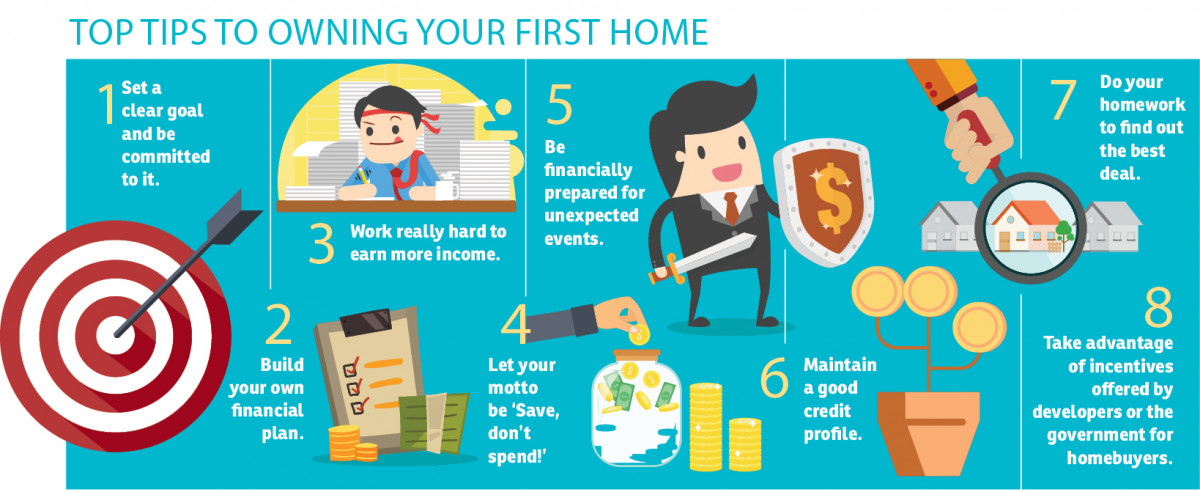 An incidental property investor
Unlike most investors, Mah Sen Yee, 28, did not start out intentionally, but once she bought her first property — a serviced residence in Sungai Buloh — she was set to become a property investor.
The venture started three years ago, when she was just accompanying her elder brother to the sales gallery. Her brother was himself surprised when Mah decided to buy a unit in the same project. She was drawn to the project due to its strategic location, which is only 4km away from the Sungai Buloh MRT station, its low density and reasonable prices.
"The unit was priced around RM470,000, which was within my budget. Moreover, my brother would just be living on a different floor, so it would be very convenient for us and other family members to keep in touch.
"I was thinking of staying in the new house when it is completed by end-2018, but I've changed my mind and would rent it out while I continue to stay with my parents," she explains.
She paid RM5,000 for bookings on the spot and forked out about RM20,000 for down payment and other fees, when she was earning between RM3,000 and RM4,000 per month at 25 then.
"I paid the upfront cost with my savings. I have the habit of saving since I was little and have continued to do so since I started work in 2013. I will force myself to allocate a certain percentage of perhaps 30% of my income as savings," she shares.
Upon completion, the instalment will be about RM2,100 a month, which wouldn't be a heavy burden for the programmer as she is getting a higher pay now and will be looking for a tenant to earn rental income.
For first-timers, Mah advises them to be careful when signing on the dotted line, especially the loan agreement. "There are different types of housing loans in today's market and each of them has different features and terms and conditions. Take note especially of the lock-in period."
'No sweet without sweat'
While most of his peers were just getting a foothold in the employment market, Dennis Ding had already bought his first property at the age of 23 in 2012.
At that time, Ding was working as a sales executive for a local developer, where he met a manager who provided him the impetus towards his first property purchase — a condominium unit in USJ 1, Subang Jaya.
"I was inspired by my manager, who had already owned more than 10 properties in his 40s. He taught me all the things I needed to know about buying property and encouraged me to take my first step," says Ding.
Purposed for investment, the RM100,000-plus condo required a monthly instalment of about RM1,000 out of Ding's RM3,000 monthly salary then.
"A lot of youths would think that a car is the first priority as they deem a home mortgage too heavy a burden. But there's 'no sweet without sweat'. Property is an asset that will appreciate over time and help hedge against inflation, while the value of a car will continue to depreciate," he highlights.
Subsequently, Ding bought his second and third properties jointly with his mother in 2014, when he was 25. The second property, also for investment, was a 2-storey terraced house worth RM460,000 in Puncak Alam. The third was an RM860,000 2-and-a-half-storey terraced home in Puchong, where he plans to settle down with his fiancée in 2018.
At 27 now, he is planning to buy his fourth property. "If I'm able to achieve my sales target this year and my financial position remains comfortable, I will definitely buy another property. I have already spotted a 700 sq ft retail lot in a shopping mall in Setia Alam," he reveals.
For those aiming to buy for investment, he advises them to look at areas outside Petaling Jaya and Kuala Lumpur, such as Semenyih, Puncak Alam, Kota Kemuning and Bandar Rimbayu, as these will be the next growth areas.
"Petaling Jaya and KL are very mature locations with high property prices, whereas new areas offer low entry points and room for price growth," he explains.
Ding also counsels that they must do their homework in property buying and not be taken in by smooth sales talk.
Ding discloses that his journey was not without its hitches and urges financial prudence in preparation for the worst. "There was a six-month period without any sales after the Goods and Services Tax was implemented as buyers were uncertain over property transactions. It was very tough for me and banks were chasing me on outstanding credit card bills. Thankfully, I managed to tide through the period with my savings. And now I'm more prudent in my spending and have cut down my credit cards to one."
Disciplined savings and moderate lifestyle
The proverb "take care of the pennies and the pounds will take care of themselves" is evidenced in the story of Loh Cheng Cheong, who bought two properties just after a year of working.
At 23, Loh started his working life in the management department of a local property development company with a monthly salary of around RM3,000 in 2014.
"I stay with my family, drive a more-than-20-year-old car and try not to buy luxury goods. More importantly, I save more than 50% of my income every month and I work very hard to earn overtime pay. I once worked continuously for two months without taking a single day off," he shares.
The strategies enabled him to acquire his first property in Setia Alam, Shah Alam at the age of 24. Tagged at RM250,000, the medium-cost apartment required some RM30,000 for the down payment, legal fees and other costs. Currently, the 3-bedroom, 2-bathroom unit is rented out for RM850 per month while he services a monthly loan of RM1,100.
"Although the rental is not sufficient to cover my instalment, it is actually a good rate in that area and I had secured a tenant quickly," he adds.
In the same year, Loh bought his second property — another medium-cost apartment at RM267,000 located in Semenyih, Selangor. Targeting to rent out to young families and the students of University of Nottingham Malaysia in the area, the instalment is approximately RM1,200 upon completion by end-2018.
"I prefer to invest in real estate as it is a stable and low-risk investment compared with other types of investments," he opines.
He views a developer's reputation and the master plan of a development as keys in identifying a good investment. "You will get better quality and workmanship when buying from a developer with good branding while a well-planned development will ensure the property will enjoy a better outlook."
His suggestion to youths is to take a brave step in property buying, which is not as complicated as they think. "Many of them do not understand how it works, thus their reservations. But the process is actually not that difficult and the more you learn, the less you fear."
Fulfilling a childhood dream
Charles Liang had long held the wish to live in a home he can call his own.
"I came from a poor family and we have been living in rented houses since I was a child, so owning my own house became my goal," says the 25-year-old.
After secondary school, he went to college to study accounting and finance. But after two years, he left to join a multinational insurance company as a life planner at the age of 20. "The company happened to be recruiting employees and I thought that working was more practical than studying, so I quit my studies and joined the company."
Two years of hard work eventually enabled Liang to purchase his first property — a RM560,000 2-storey terraced house in Kajang, Selangor at 22. Then, he was earning about RM7,000 per month.
"Initially, I was planning to buy a similar house in Rawang, but the tenure was leasehold, so when I found the freehold 20ft by 70ft unit in Kajang, I decided to buy the latter," he recounts.
He was also attracted by the fact that the Kajang mass rapid transit (MRT) station, about 3km away from his first property. He believes the MRT station will offer a lot of room for capital appreciation.
Asked how he did it, Liang recalls: "I have been allocating a certain percentage of my income as savings or investment in stocks since I started working. I also constantly remind myself not to waste my money on unnecessary things."
"The developer gave us a lot of discounts, so I only have to pay slightly over RM10,000 for the down payment and other costs. I have already gotten the key, and the monthly instalment is approximately RM2,700," he discloses.
The house is currently being rented out for RM1,350 per month. Now, Liang is looking to buy his second property in Kepong, KL from the auction market. "It is a 1-storey house that is going to be auctioned. My parents and I deem the vacant house a good buy as it is already renovated and located at the back of our current house [in Kepong], so it is very convenient for us to move in later."
Dedicated to wealth-building from young
Johnson Chin, who currently works as a site engineer for a construction company, has just bought his first property this year. The 25-year-old is dedicated to building his wealth despite his young age.
"Bank deposit rates are very low currently and it does not make much sense in putting your money there; so I decided to invest in property, which is a good hedge against inflation and will see its value appreciate over time," he says.
After searches on the internet, he spotted his ideal property, a serviced suite in Kampar, Perak, priced at an affordable level of around RM200,000.
"I did look at the landed houses in the area, as they were about RM350,000, which I deemed too expensive for me," says Chin, who is currently earning RM3,000 to RM4,000 per month.
"When completed by end-2018, the suites will be sitting on top of a college, which will provide a strong student rental demand, so I'm planning to rent it out for RM600 to RM800 a month," he says.
Thanks to the cash rebates and early-bird offer by the developer and the government's stamp duty exemption on houses below RM300,000 for first-time homebuyers, he didn't have to come up with a huge sum to buy the 500 sq ft, 1-bedroom suite.
"I used my savings from the past two years of working to pay for the 10% down payment and other costs," Chin shares.
He is now saving up to buy a 2-storey terraced house in Ipoh or Kampar through the secondary or auction market for self-occupation.
He urges those who haven't bought a home yet to plan their finances carefully and not to overspend just to show off. Like Ding, he says: "The first thing many fresh graduates would buy is probably a fancy car, but this will affect your financial capacity as you have to service the loan and maintenance cost. Moreover, it does not make money for you as the value of cars will depreciate over time."
Find ways to earn extra income
At 26, Alan Tong has already bought three properties. The secret, he reveals, is "to make extra income while holding a full-time job. The cost of living is increasing faster than our salary growth, so we need side income to close the gap".
His hard work paid off when, at the age of 22, though earning only around RM3,000 per month, he managed to acquire his first property in 2013 — a 500 sq ft apartment in a mixed development located in Cyberjaya, at about RM280,000.
The process was rather easy for Tong at that time because he didn't have to pay for the down payment owing to rebates given by the developer. "The stamp duty was also exempted by the government because I was a first-time buyer for a property below RM300,000, so the only thing that I had to fork out was about RM3,800 for the legal fees," he elaborates.
He has now rented out the unit for RM1,000 per month while servicing the monthly instalment of about RM1,370.
Presently, Tong earns approximately RM8,000 per month as a marketing manager for a laser light system manufacturer. Besides that, he says: "I hold multiple jobs — Uber driver, hardware repairing, website building and car dealing. My best record was saving up everything I earned from my full-time job and paying all of my commitments with the side income."
Subsequently, he bought the house that he and his family has been staying in with RM180,000 cash — half from his savings and another half by his parents.
"We have been renting the 1-storey link house in Puchong for many years as we were poor and couldn't afford to buy one. But now with enough money, we decided to buy it as we have already become used to the neighbourhood and lifestyle there," he shares.
Tong, who had been on the lookout for a landed house with a large built-up in a good location to settle down in, finally found his ideal property this year — a 2-storey link villa at Bukit Puchong, capped at RM618,000 after rebate.
"This could be my last property as I'm planning to save money to start my own business," he concludes.
This story first appeared in EdgeProp.my pullout on Dec 29, 2017. Download EdgeProp.my pullout here for free.