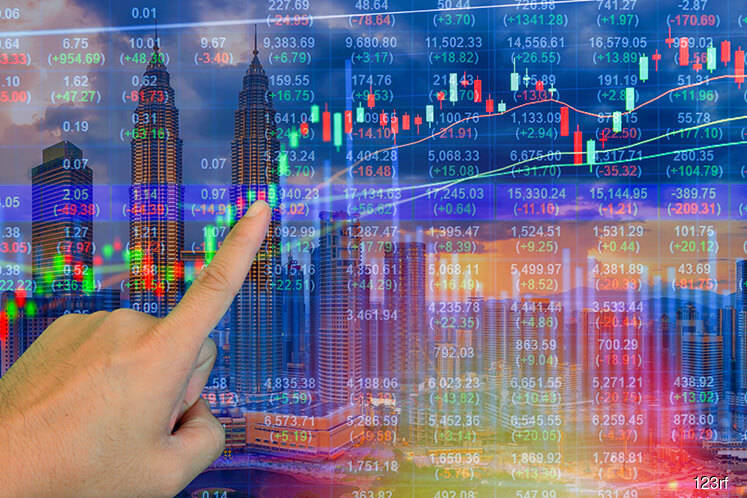 KUALA LUMPUR (Feb 7): Overvaluation or an overbought situation would be among the key risks to the Malaysian equity market this year, says Manulife Asset Management Services Bhd.
"Overbought situation. Overvaluation. You have capacity expansion so you'll see earnings growth in 2018," said the firm's head of total solutions and equities investment Tock Chin Hui.
"But if valuation has gone up higher than the earnings growth, there will be an overvaluation," she said when questioned on the main risks for the country's stock market, at a market outlook session held by Manulife Asset Management.
Tock noted, however, that the market is not expensive at the moment.
She said the strong economic growth last year has led to an increase in valuation across the market, but it will be a stock pickers' market this year amid the expected sustained synchronised global growth.
"This is where we come in for 2018 where it will be a stock pickers' market. It's not broad-based like 2017. You really need to go down and do your homework. Check the companies and make sure they have capacity expansion. They will see earnings momentum better than the broad industry's exports numbers," she said.
The concern on the overvaluation could stem from the failure for corporate earnings to catch up with the Malaysian economic growth in 2017. She said this happened due to the capacity expansion, which affected the bottom-line of the companies in 2017.
She explained that the higher depreciation costs following the capacity expansion in 2017 as well as the lower utilisation of this capacity expansion at its initial stage could have contributed to such flat growth in earnings.
However, with a sustained synchronised growth expected in 2018, earnings momentum could gather pace as more utilisation pick up, she said.
Nonetheless, Tock emphasised that the growth will be more company specific rather than a broad-based one.
Some of the themes that Tock highlighted include the electrical and electronics (E&E) export players, commodity exporters and companies that will benefit from cyclical opportunities such as the robust economic backdrop, against which corporate earnings are set to catch up with the gross domestic product growth.
"E&E exports accounted for 36% of Malaysia's total exports in 2016, and we expect this to continue growing as the country plays an integral supply chain role in fulfilling the world's increasing demand for digital products and services.
"In fact, many of the world's consumer and industrial E&E products have parts and components made in Malaysia, if not manufactured entirely by numerous Malaysian companies," Tock added.
She also said that commodity exports, which accounted for over 20% of Malaysia's total exports in 2016, remain as one of the country's economic staples.
"Malaysia is the world's second largest exporter of palm oil, third largest exporter of LNG, and holds 63% market share of the world's rubber gloves market. Hence, the current recovery in commodity prices is positive to us," she said.
She also shared that in the longer term, Manulife Asset Management will look at innovative companies that own niches in the global supply chains as well as those that focus on serving the needs of millennials and the ageing populations.