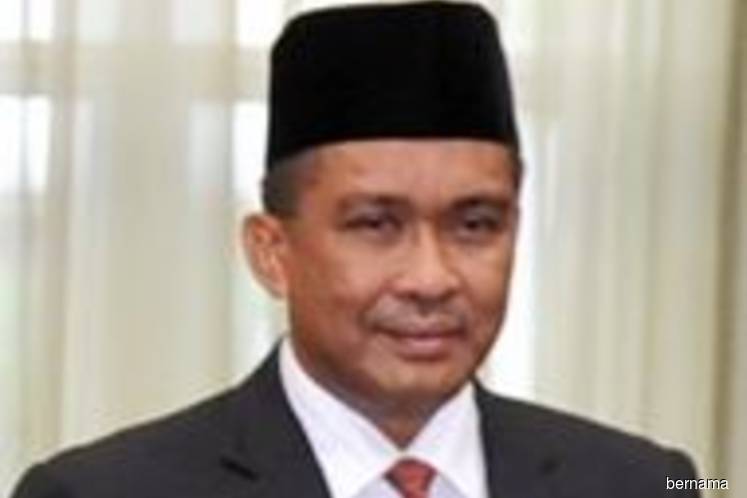 KUALA LUMPUR (July 16): At the first Parliamentary sitting after the 14th General Election, the Dewan Rakyat saw a commotion led by Kota Bharu MP Datuk Takiyuddin Hassan, who questioned the procedure to appoint retired Court of Appeal Judge Datuk Mohamad Ariff Md Yusof as the new Speaker.
Takiyuddin wanted to interject Dewan Rakyat Secretary Datuk Roosme Hamzah's move to continue the meeting agenda today, which was to call on Prime Minister Tun Dr Mahathir Mohamad to announce the appointment of Mohamad Ariff, but he was ignored.
As Dr Mahathir moved on to make the announcement, opposition MPs from both Barisan Nasional and PAS left the Dewan Rakyat hall (except Rembau MP Khairy Jamaluddin) and called for a press conference to state their claims.
Takiyuddin, in a joint press conference with Umno President Datuk Seri Ahmad Zahid Hamidi, said the procedure to appoint Mohamad Ariff today was against the Dewan Rakyat Standing Order Section 4(1) which requires the Speaker candidate's name to be submitted 14 days before the appointment.
"We are not against the candidate, but the procedure of appointing him. What if some one argued against the procedure of the appointment today at the Federal Court? That would be a disgrace to the country, because the whole world is watching us," Takiyuddin said.
Takiyuddin then listed news reports from local media, which reported the finalisation of Mohamad Ariff as Speaker candidate and that the appointment today was done in less than 14 days.
Therefore, Takiyuddin said the opposition MP will check again with Dewan Rakyat Secretary Roosme to verify the nomination date.
Earlier in the Dewan Rakyat, Roosme said Mahathir had on July 2 this year, submitted the Speaker candidate's name to her.