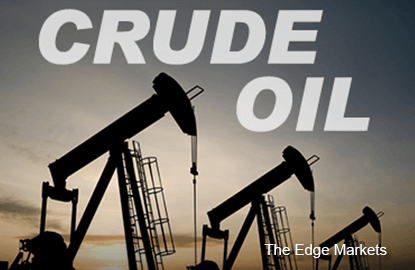 SINGAPORE (Sept 3): Oil fell on Thursday on an unexpected build in U.S. crude stocks and a stronger dollar, but a recovery in Asian shares after Wall Street posted a near 2-% gain overnight helped support prices.
Asian investors were focused on the increase in U.S. crude inventories last week and questioned why supply had not filtered through to demand, said Jonathan Barratt, chief investment officer at Sydney's Ayers Alliance.
But sentiment was also supported by the rally on Wall Street after China again supported its financial markets.
"I think any positive news will help. Maybe we'll see not as much volatility," Barratt said.
U.S. crude has see-sawed, climbing 27.5 per cent earlier this week and late last week in the biggest three-day percentage increase since August 1990, and rebounding from a 6-1/2-year low last week when West Texas Intermediate tumbled to $37.75 a barrel.
"I think that was the bifurcation point. A lot of OPEC economies were starting to falter," Barratt said.
Oil would be well supported at around $42-$44 a barrel, he said. "If it returns to below that, four or five economies are going to falter."
"(OPEC production cuts) would only come into play if there is a sustained fall in oil prices," Barratt said.
Instead oil producers were banking on increased demand from the upcoming northern winter with refiners shifting production from gasoline to heating oil.
U.S. crude stocks saw an unexpected gain of 4.7 million barrels to 455.4 million in the week to Aug 28, the biggest one-week rise since April, data from the U.S. Energy Information Administration showed on Wednesday. Analysts had expected inventories to remain unchanged.
Brent crude oil for October delivery dropped 37 cents to $50.13 a barrel as of 0242 GMT, having gained 94 cents in the previous session.
U.S. crude for October delivery fell 45 cents to $45.80 a barrel, after settling 84 cents higher in the previous session.
A firmer U.S. dollar, which gained against the yen and a basket of currencies, weighed on commodity prices, including oil on Thursday. A stronger dollar makes oil and commodities more expensive for holders of other currencies.
Investors are also waiting for the outcome of a European Central Bank policy meeting later on Thursday to give oil prices direction.
U.S. non-farm payroll data due on Friday will also give a guide to the strength of the U.S. economy and impact on oil prices, while public holidays in China on Thursday and Friday could subdue markets.