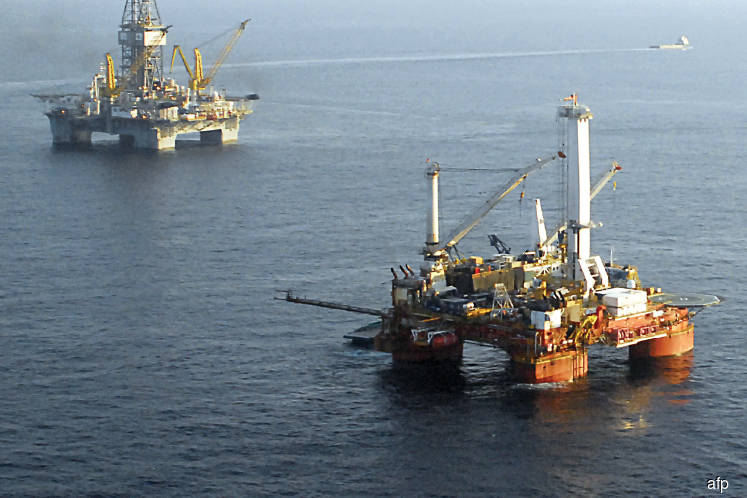 SINGAPORE (Aug 24): Oil prices rose on Friday on expectations that US sanctions on Iran will cut significant volumes of crude from the market towards the end of the year, but trading was muted due to the unresolved trade dispute between Washington and Beijing.
Brent crude oil futures were at US$74.93 per barrel at 0245 GMT, up 20 cents, or 0.3%, from their last close.
US West Texas Intermediate (WTI) crude futures were at US$68.08 per barrel, up 25 cents, or 0.3%.
Traders said the supply versus demand outlook for oil markets was relatively tight because of the looming US sanctions against Iran, which will target oil exports from November.
Iran is the third-biggest producer within the Organization of the Petroleum Exporting Countries (OPEC) and the nation exports around 2 million barrels per day of crude, equivalent to around 2% of global consumption.
Despite this, sentiment in markets was cautious and liquidity in crude futures relatively low, traders said, after US and Chinese officials talks aimed at resolving an escalating trade dispute ended on Thursday with no major breakthrough. Instead, both countries activated another round of dueling tariffs on US$16 billion worth of each other's goods.
"Investors are likely to feel nervous as the two countries vow to step up the pressure," ANZ bank said on Friday.