This article first appeared in Capital, The Edge Malaysia Weekly, on January 22, 2018 - January 28, 2018.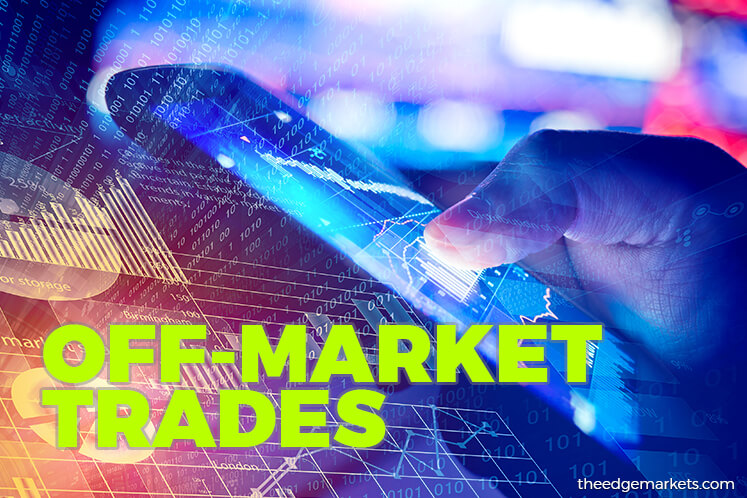 STAINLESS steel product manufacturer Tatt Giap Group Bhd saw 8.36 million shares or a 4.9% stake change hands at 12 sen apiece in a direct deal on Jan 15. The transacted price was a 38.5% discount to the stock's closing price of 19.5 sen that day.
The buyer was likely Mega Sun City Holdings Bhd managing director Datuk Liang Chee Fong as filings show he bought the same number of shares at that price on Jan 15.
Liang, who was appointed a non-executive director of Tatt Giap on April 28 last year, bought the shares from Giapxin Sdn Bhd for RM1.003 million.
With the stake, Liang is the fourth largest shareholder in the company after Arich Holdings Inc (15.28%), Tan Sri Ooi Kee Liang (12.54%) and Giapxin (8.29%). Giapxin is owned by Datuk Siah Kok Poay and Siah Lee Beng.
Giapxin used to be Tatt Giap's largest shareholder with a 33.69% stake as at Aug 22, 2017. Starting Dec 5 last year, it has been paring down its stake and on Dec 26, sold 13 million shares or a 7.62% stake to Ooi at 12 sen apiece. On Jan 17, Giapxin was no longer a substantial shareholder after selling another 8.36 million shares. The buyer was not known at the time of writing.
At AmFIRST Real Estate Investment Trust, 13.65 million shares or a 2.92% stake changed hands in a direct deal at 69.1 sen apiece, a 2.37% premium over its closing price on Jan 15. Filings show that Jadeline Capital Sdn Bhd is no longer a substantial shareholder after disposing of the 13.65 million shares to Amcorp Group Bhd.
FoundPac Group Bhd saw eight million shares traded at 45 sen apiece in direct deals on Jan 12 and 16. Its second largest shareholder, Acme Sky Sdn Bhd, sold four million shares or a 0.77% stake on Jan 12 at 45 sen apiece — just above the 43 sen to 44.5 sen the stock fetched that day.
Acme Sky is owned by FoundPac chief financial officer Ong Choon Heng, Lee Chun Wah and Tan Sin Khoon. Ong is also a shareholder of the company's largest shareholder, FoundPac Holdings Sdn Bhd.
On Jan 10, 20 million Tiger Synergy Bhd shares changed hands in direct deals at five sen apiece. The stock was traded at 4.5 sen to 5 sen on the open market that day.
The seller was Datuk Tan Wei Lian, who his direct shareholding in the property development and construction group has now come down to 8.22%. Tan is also deemed interested in another 30.23 million shares or a 1.8% stake through his wife Datin Sek Chian Nee and sister Tan Lee Chin, for a total shareholding of 10.02%. The Tan family is the largest shareholder of Tiger Synergy.
Over at Rohas Tecnic Bhd, five million shares or a 1.06% stake changed hands in direct deals at RM1.50 apiece on Jan 12. Filings show that the shares were sold by two parties. The stock was traded at RM1.48 to RM1.51 per share on the open market that day.
Its largest shareholder, Tan Sri Nik Awang @ Wan Azmi Wan Hamzah, sold 3.75 million shares that day, paring his direct shareholding to 9.8%. He is also deemed interested in another 33.16% stake held by his wife Puan Sri Nik Anida Nik Manshor.
The remaining 1.25 million shares were sold by Chan Liew Hoon, who trimmed her direct stake to 8.13%. She is also deemed interested in another 6.35% stake.
Save by subscribing to us for your print and/or digital copy.
P/S: The Edge is also available on Apple's AppStore and Androids' Google Play.