This article first appeared in Capital, The Edge Malaysia Weekly, on February 19, 2018 - February 25, 2018.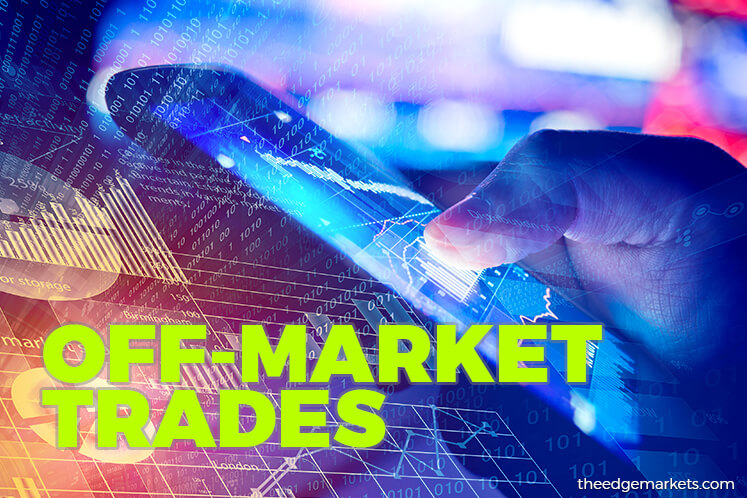 STERLING Progress Bhd saw 30 million shares or a 9.34% stake change hands at 36 sen apiece on Feb 7. This was at a 28.57% premium to the stock's closing price of 28 sen that day.
According to filings with Bursa Malaysia, the block was acquired by SEG Capital Intelligence Sdn Bhd, which became the largest shareholder of the ICT lifestyle retailer with a 26.99% stake. The former largest shareholder, Open Adventure Technologies Sdn Bhd, still holds 26.36% equity interest. Open Adventure and SEG Capital emerged as major shareholders of Sterling Progress last October and last month respectively.
At Goh Ban Huat Bhd, its largest shareholder, Paragon Adventure Sdn Bhd, disposed of five million shares or a 2.7% stake on Feb 7 for a total consideration of RM7 million, or RM1.40 a share. The buyer is not immediately known.
After the disposal, Paragon Adventure's stake was reduced to 60.2% from 62.9%. Paragon Adventure is owned by managing director Datuk Seri Edwin Tan Pei Seng, 36, and his brother, executive director Datuk Seri Godwin Tan Pei Poh, 33.
It is worth noting that the transaction was not the first time Paragon Adventure had sold shares off market this year. On Jan 11, for instance, it sold nine million shares or a 4.82% stake for RM12.6 million via a direct deal. As at Nov 24, 2017, the public shareholding spread of 14.1% was short of the requirement under listing rules. The company plans to change its name to Paragon Globe Bhd, subject to shareholder approval.
The largest shareholder of Vertice Bhd — Vista Lestari Development Sdn Bhd — disposed of 2.4 million shares or a 1.65% stake at 84 sen apiece on Feb 7. After the disposal, Vista Lestari still owns 22.24% of the fashion retailer cum property developer.
Vista Lestari is owned by Datuk Zarul Ahmad Mohd Zulkifli, Mohd Asfirdaus Asri and Zarul Ikhwan Zarul Ahmad. Zarul Ahmad is also the chairman of Zenith Group and Asia Freight Rail Sdn Bhd as well as a director of China Railway Construction Corp (M) Bhd.
On Feb 9, Abd Aziz Jantan disposed of 5.88 million shares or a 1.83% stake in Leweko Resources Bhd at 28 sen per share to Banding Wangsa Sdn Bhd, an investment holding company linked to him.
In the first quarter ended Sept 30, 2017, Leweko's net profit dropped to RM92,000 from RM749,000 in the corresponding period on the back of a 36.5% decline in revenue to RM6.25 million.
At Power Root Bhd, managing director Datuk Low Chee Yen sold 1.48 million shares or a 0.45% stake at RM1.71 apiece on Feb 12. The shares of the producer, marketer and distributor of instant coffee were traded at between RM1.64 and RM1.71 per share that day.
As at Nov 30, 2017, Low's shareholding in Power Root stood at 18.99%, the third largest.
At NWP Holdings Bhd, at least two million shares, or 0.51% of the group's share base, changed hands at 14.5 sen per share on Feb 9. The timber product manufacturer had yet to make a filing with Bursa regarding changes in substantial shareholding at the time of writing. 
 
Save by subscribing to us for your print and/or digital copy.
P/S: The Edge is also available on Apple's AppStore and Androids' Google Play.