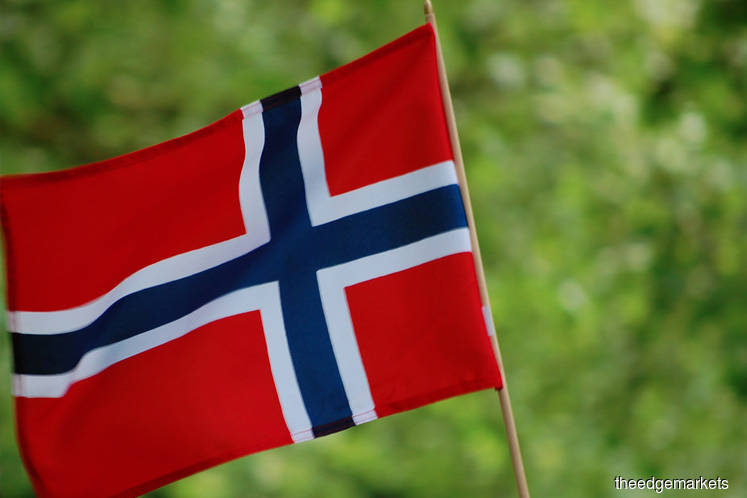 OSLO (Sept 5): Norway's US$1 trillion sovereign wealth fund will demand that companies in which it invests follow stricter guidelines on global sustainability and strengthen efforts to combat plastic pollution of the oceans, it said on Wednesday.
The fund's ambitions as an investor significantly overlap with the United Nations' goals of achieving sustainable economic, social and environmental development by 2030.
"Our most important contribution is to strengthen governance, improve performance and promote sustainable business practices," Chief Executive Yngve Slyngstad said in a statement.
"We invest in developing markets and in companies developing solutions for a more environmentally friendly economy. Finally, we divest from companies with unsustainable business models."
The fund issued a separate document on ocean sustainability, adding that this could affect companies with a combined value of US$56.5 billion, representing about 8% of its global equities portfolio.
"We expect companies to manage the challenges and opportunities related to sustainable use of the ocean," Slyngstad said.
"Examples of relevant sectors include ocean-based industries such as shipping, wild-catch fisheries and aquaculture, but also retail, the value chain of plastic products and agricultural goods."
Norway's economy relies heavily on the oceans, with its top industries — oil and gas, shipping, fish farming and fishing — all based offshore. Prime Minister Erna Solberg has made sustainability of the seas a foreign policy priority.
The Norwegian sovereign wealth fund is the world's largest by asset value, holding stakes in more than 9,000 companies in 72 countries, in addition to a fixed-income portfolio and direct stakes in real estate.
Norges Bank Investment Management, a unit of the Norwegian central bank, also said it had appointed three outside advisers to strengthen its work on corporate governance issues.
(US$1 = 8.4120 Norwegian crowns)