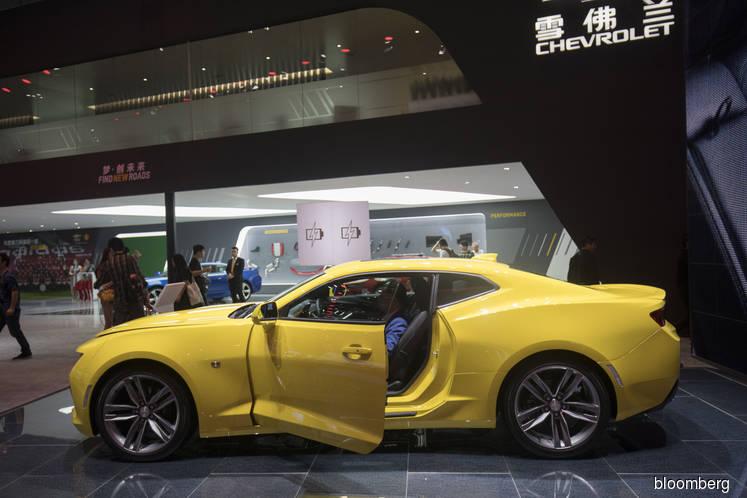 BEIJING (Aug 22): At a rally on Tuesday, US President Donald Trump told a crowd that a Chevy Camaro sports car costs as much as US$119,000 in China. He's wrong.
"When we make a car, we sell it into China and there's a 25% tariff and that's just the beginning," he said in a speech in West Virginia, adding the Camaro costs three-times as much as it sells for in the US. "You understand that, right? It's all taxes, taxes and taxes. We can't do that anymore."
Here's the fact: Only one model of Camaro is sold in China, a coupe with a 2.0-liter turbo engine, according to a spokeswoman for General Motors Co, which makes the car. The vehicle sells for 399,900 yuan (US$58,430) in the Asian country, according to the local website of the Detroit-based automaker. That compares with a starting price of US$25,905 for a similar Camaro coupe model in the US.
Trump made the comments just before a fresh round of tariffs on US$16 billion worth of each other's goods take effect, deepening a trade war between the world's two biggest economies. Trump is hoping tariffs on Chinese imports would stoke investments in the US rather than low-cost China, supporting domestic demand and creating more American jobs.
China's roughly US$12 trillion economy has steadily narrowed the gap with the US's, which is about US$19 trillion. China's gross domestic product is forecast to expand 6.6% this year, according to estimates compiled by Bloomberg, which would be the slowest pace since 1990. The US economy is forecast to expand 2.9%.